On April 19, 2008 the City of Banning celebrated their 3rd annual Art Hop festival. This event consisted of artists, vendors, and activities. This was my first time attending and had no idea what to expect. I had a great time. I found a posting online about chalk artists and decided to sign up. There were only a few chalk art muralists, but the overall turn out for the event was good.
Here are some photos of my mural. This is one of my original pieces, I haven't thought of a clever title yet, so for now it is called "Los Musicos". This time I worked alone, as my art buddy wasn't able to make it. oh, and I apologize for the quality of the photos, my camera died and all I had was a cell phone. still not bad.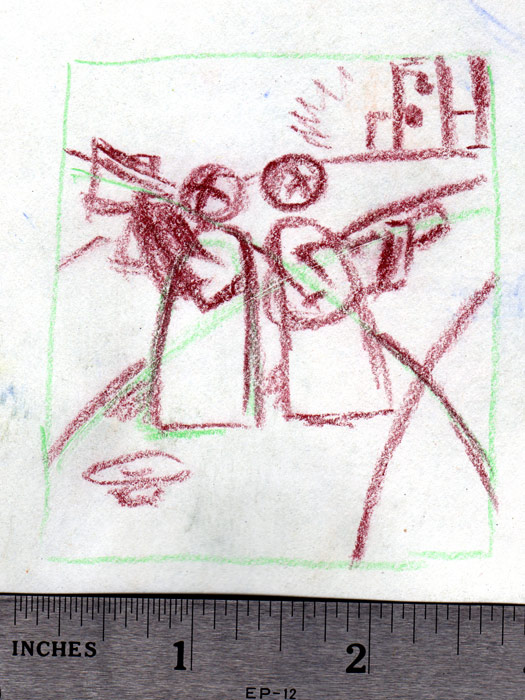 This is the sketch I used for this chalk mural. Its all dirty because I scanned the paper after the event.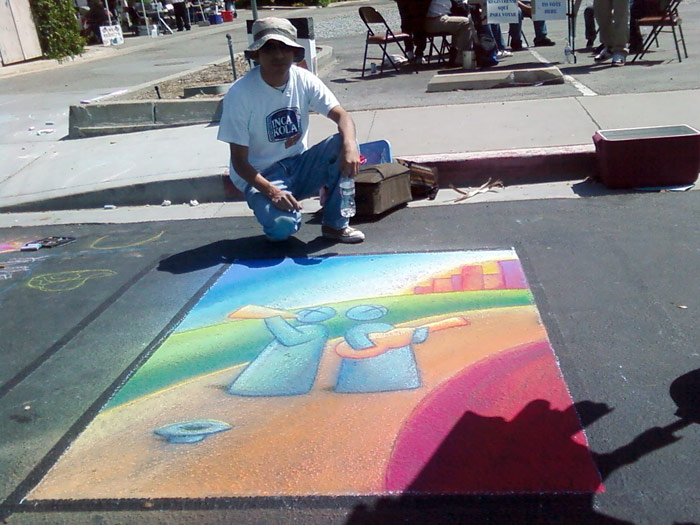 Here I am with the final piece. Surprisingly it didn't take me too long to finish this 4×6 mural. I began about 9 am and was done by 1pm

Close up of the drawing. There was a lot of wind so I had to continuously outline the drawing.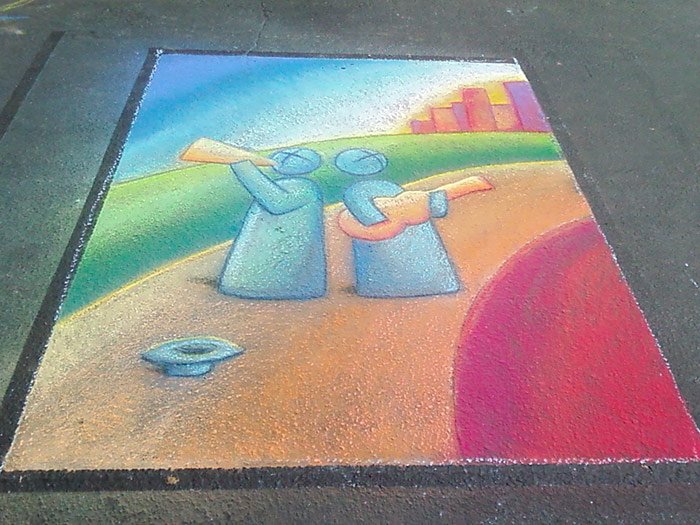 This is the final piece. I removed the tape I used for the borders and you can see the wind blew a lot of the chalk off to the side.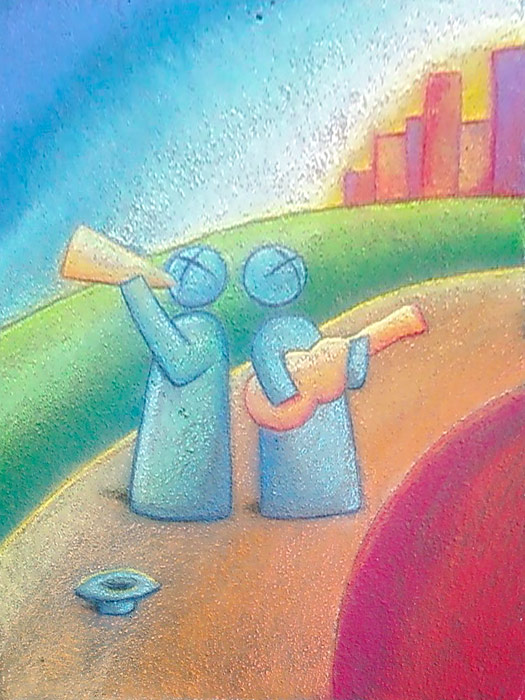 And with the magic of photoshop, this is what the mural would look if seen from the top.
Till next chalk event..
by the way, my legs are sore, way more than I could remember for other events.
Thanks to the City of Banning for such a cool event, thanks to Doug M. for his hospitality, and the other artists around who were nice enough to share their tips. Sorry I couldn't get more pictures.