It's been over three years since I painted with oil paints. I decided to re-start with a fun and simple project, and mostly for my own amusement. The ideas for these paintings came from sketches I've done a few months back. They are simple drawing of cartoon snails doing strange and unrealistic actions. The paintings were done in about four sessions in a span of two weeks. I will allow an additional two weeks of drying time before hanging them up.
After many years of no painting my first task was to set up my working station. The glass containers is where I keep my paint thinner. I use this smelly material to thin out paint and clean my brushes. I will eventually need to get professional odor-less stuff.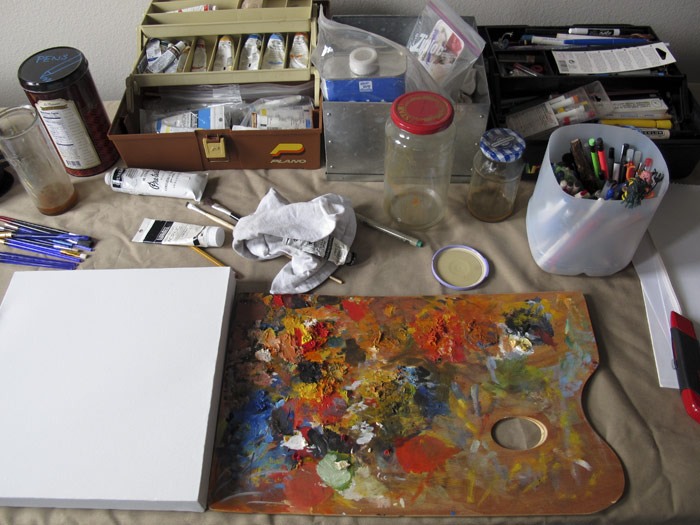 Some my paint dried up, but I was still able to salvage it.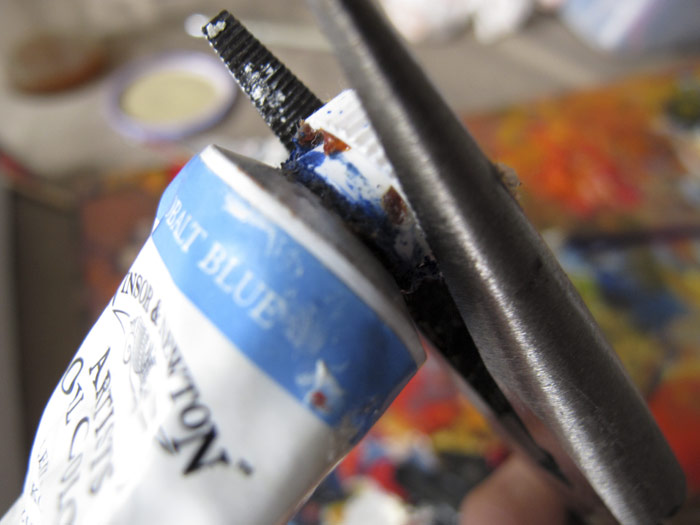 As with most of my paintings, the idea for this set came from these series of sketches. I don't normally do paint projects in sets, but this one seemed simple enough, so it was worth a try.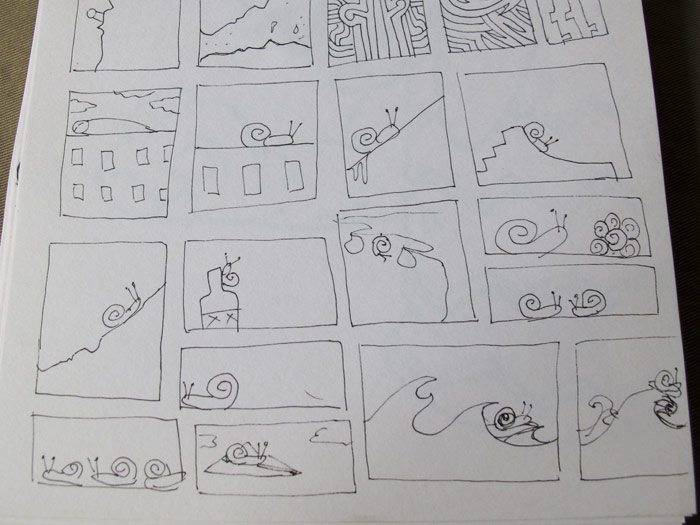 I sketched directly on canvas and began alternating work on both paintings.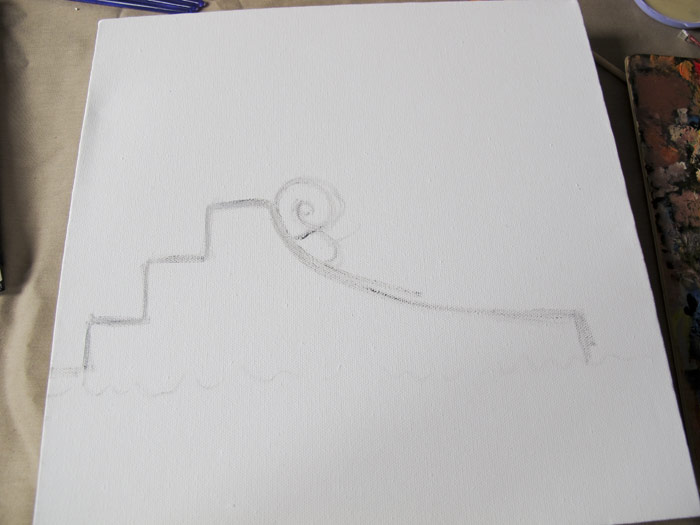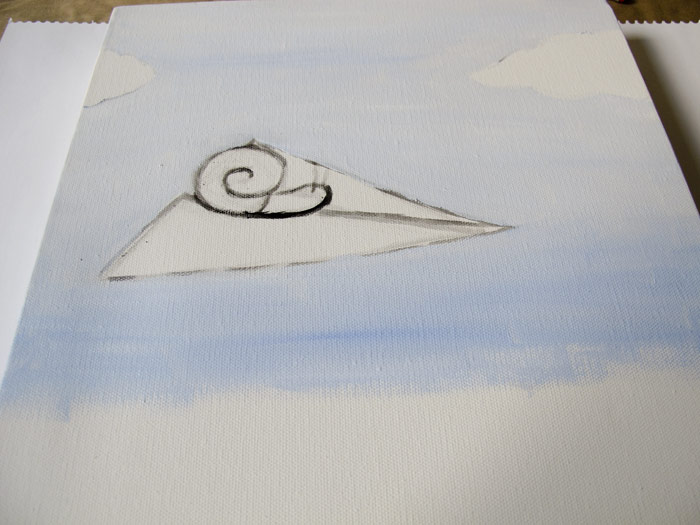 I start with a layer of solid colors. This gives me an idea of what colors I want to use, and it also provides a good base to add other colors incrementally. At this point I also try to paint the sides of the canvas.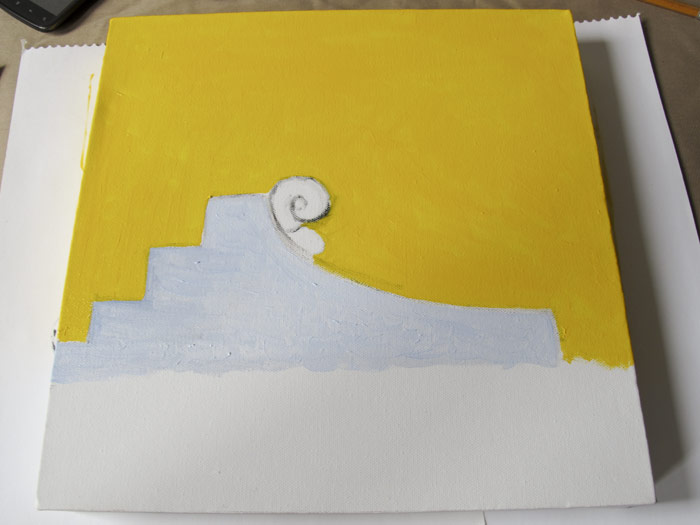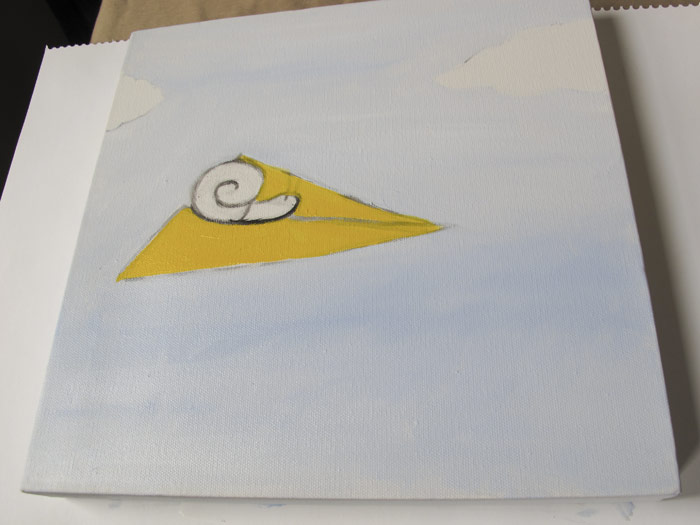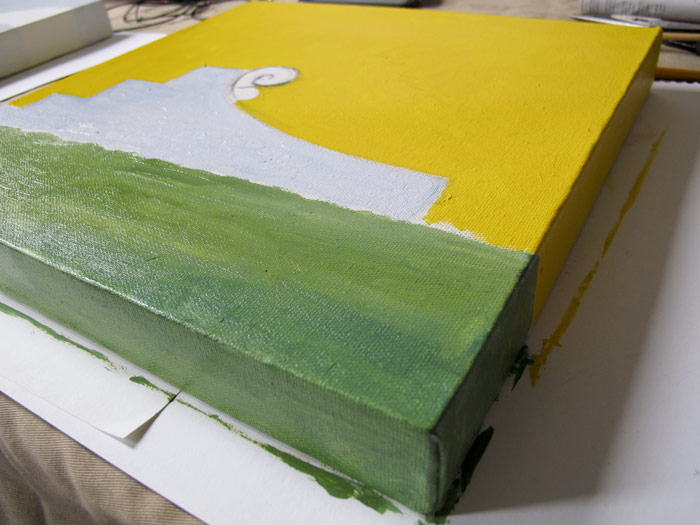 Here I began adding a second layer. This is to help the colors stand out and allow for better blending. I try to lay some of the colors really thick. I don't mind if the canvas shows through, but I rather have thick layers of paint.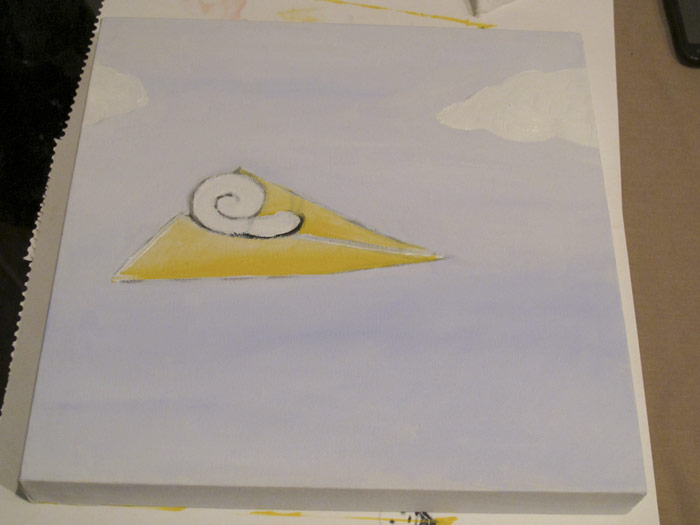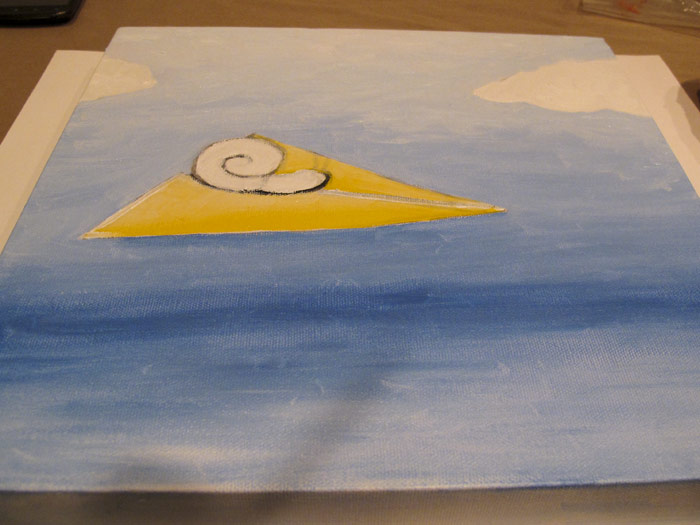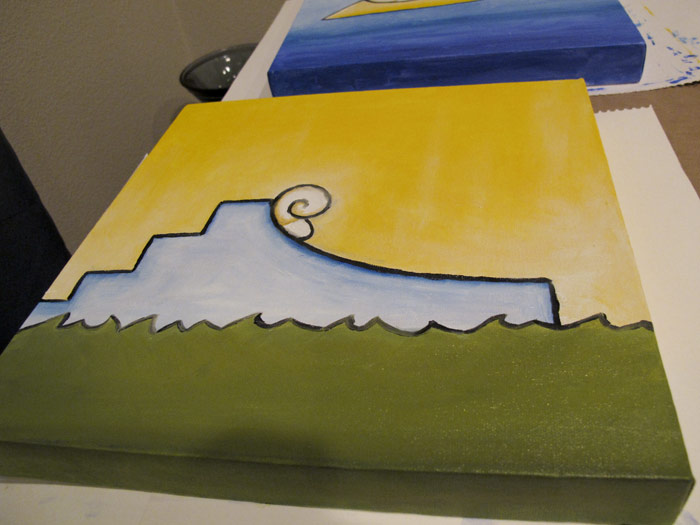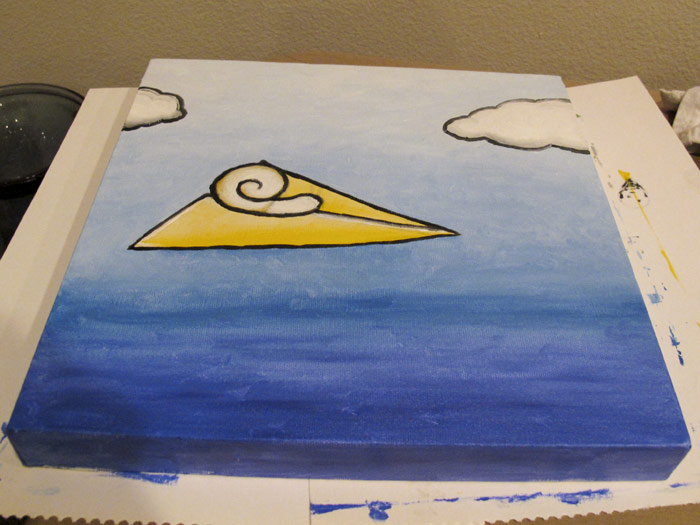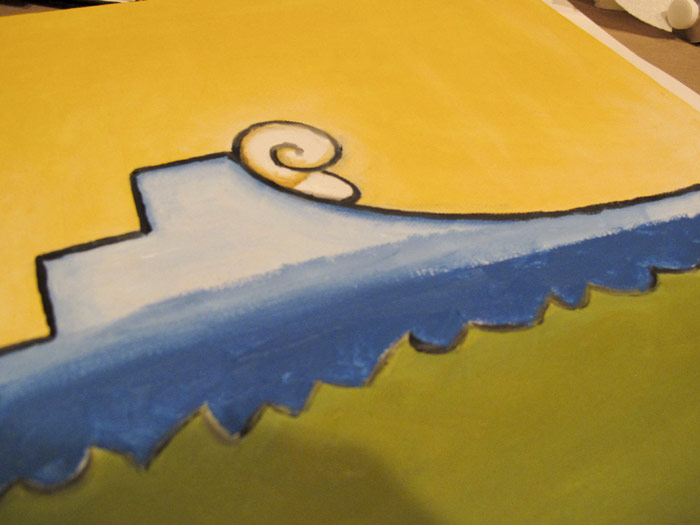 Here are the final photos after I added the third layer. This is where I work on the details, including the outlines, blends, edges, and finally my signature.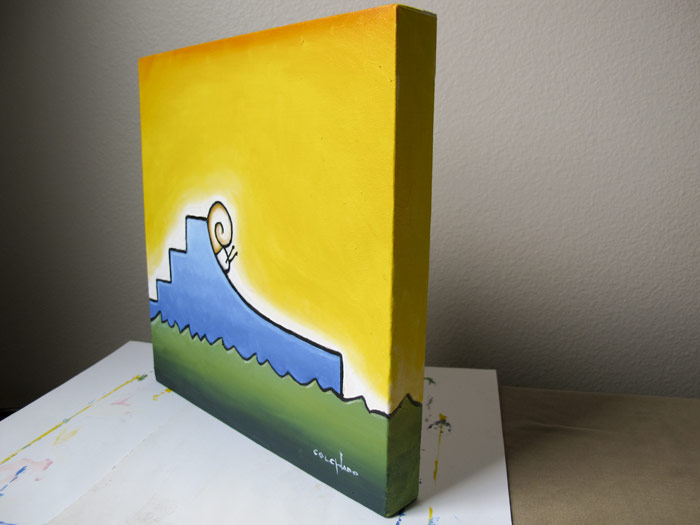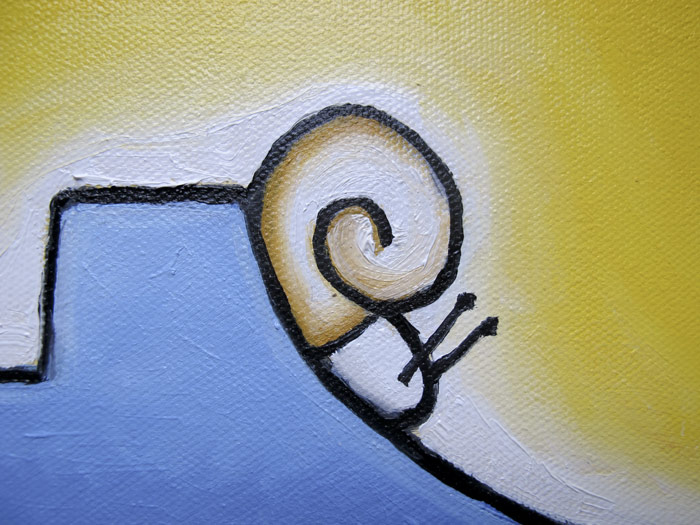 From these close up photos you can see I'm not really too concerned on how detailed each line is. As long as the painting looks mostly clean and the colors blend nicely I'm fine with the results.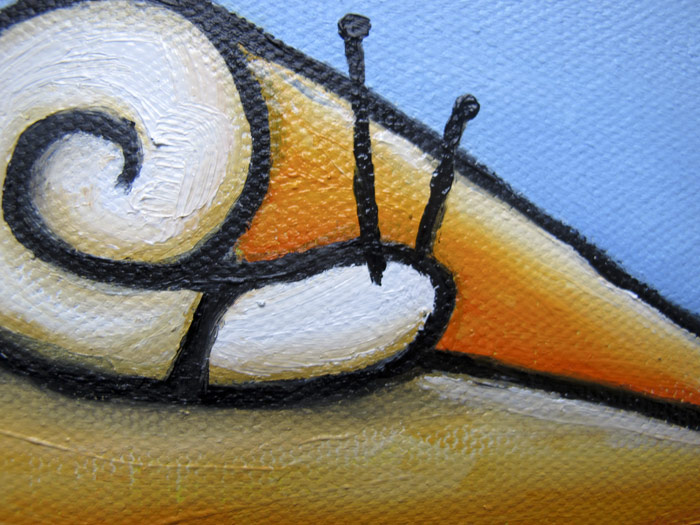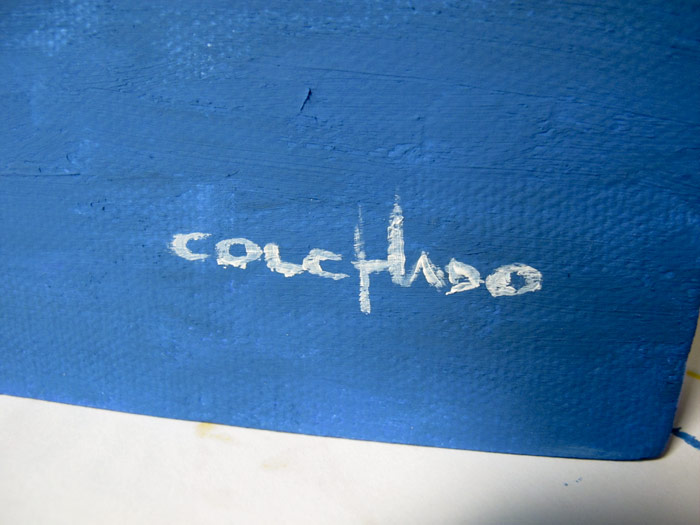 Here are what the final pieces look like. After they dry for another two weeks they'll be ready to hang on a wall. Since these have a deep frame, I don't think I'll be framing these.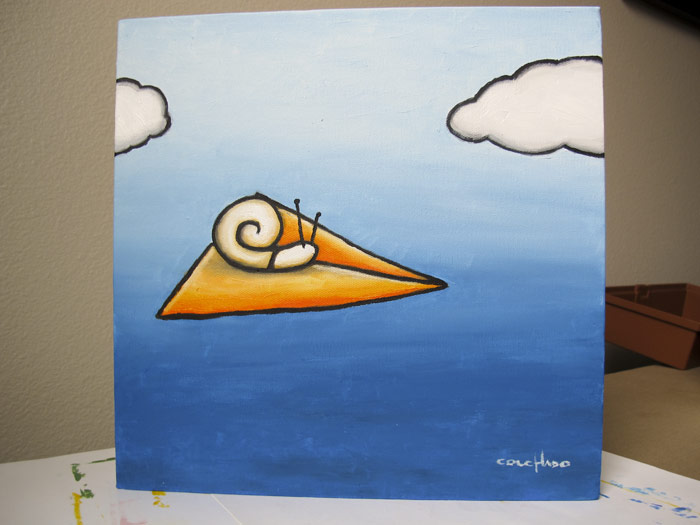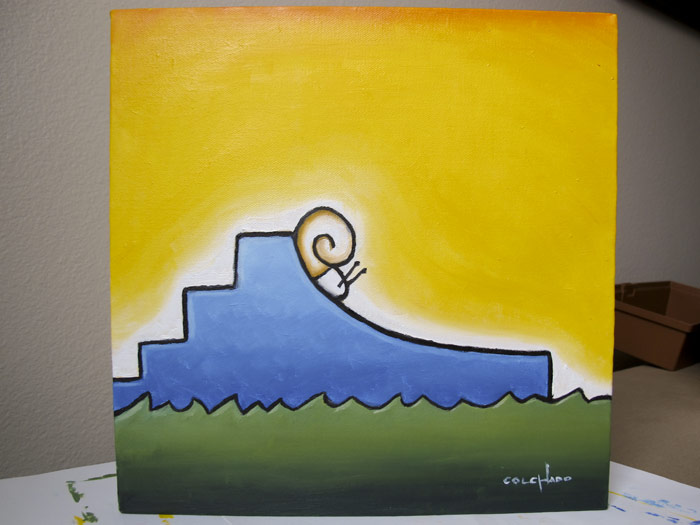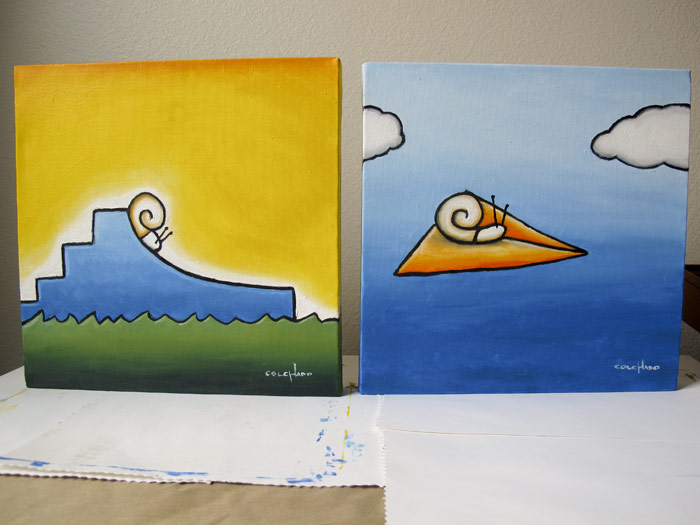 I'm happy the way these 12″x12″ canvases look side by side. For now I don't think I'll continue this series but it was definitely fun to draw and paint. I hope these paintings can give you some ideas for your own projects. If you're thinking of doing paintings like this, why not start now. I hope you enjoyed this set. Till next time.