I recently began participating in a forum where people upload their photos to be used as subjects for drawings. While there are many photos to choose from, I found only a few have characteristics that caught my interest, like composition, quality and shadows. Here are a few watercolor drawings I did for this forum along with photos of the subjects used. Note that I've requested and received permission to use each of the original photos.
First, the set up. All of these drawings were done on 6″x6″ watercolor paper using Windsor & Newton (Cotman) watercolor pigments. I found a pack of used watercolors at a yard sale, so I was fortunate to get good materials at a bargain. For the paper, I usually buy anything I can find at a discount, often via eBay.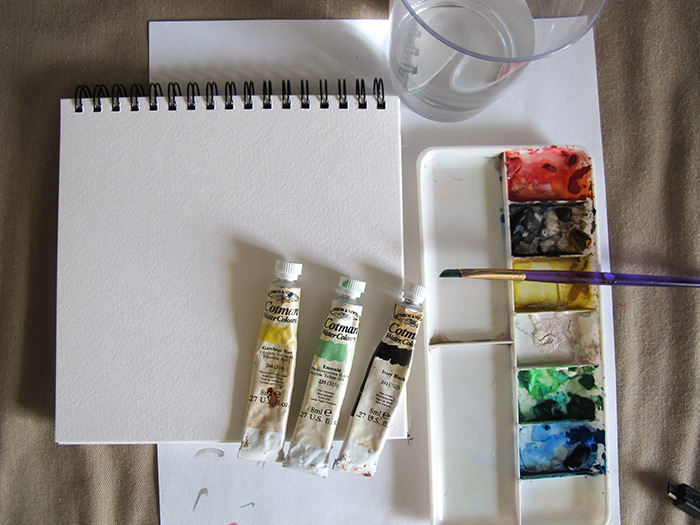 Portraits: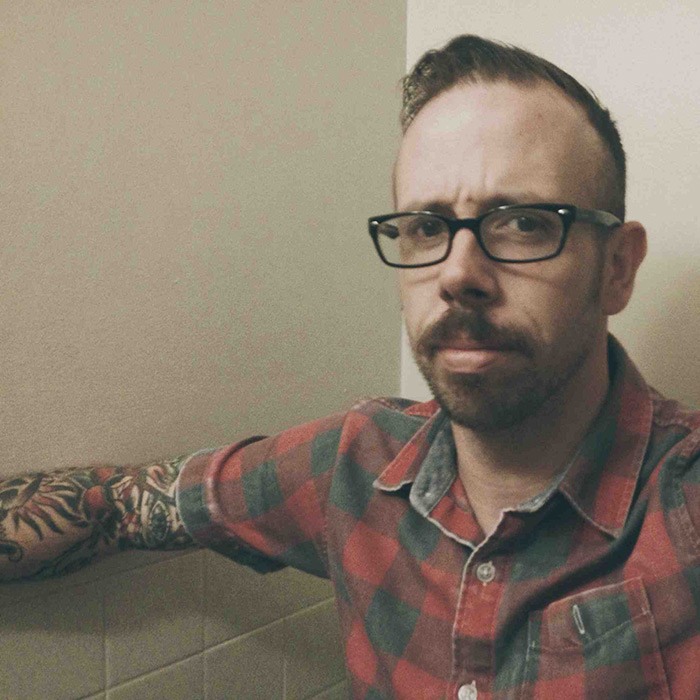 This was my first sketch. After completing this drawing I found it to be fun and decided to do a few more. I never intended to have a blog post about this mini-project but after creating a few portraits I thought it would be nice to see them as a group.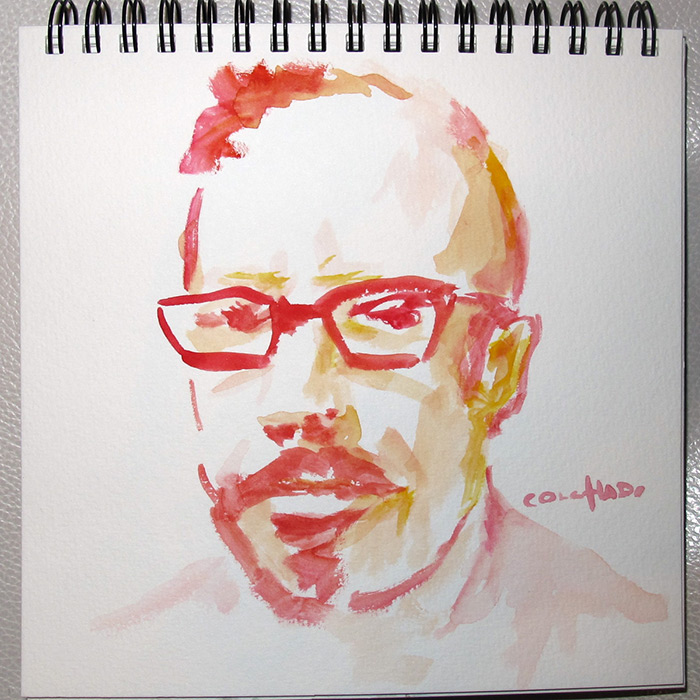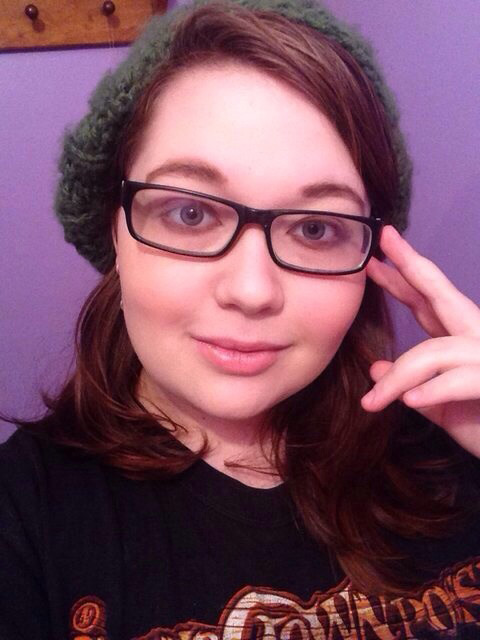 I used many color layers on this sketch, but I usually prefer high contrast drawings with few layers. It turned out okay. I should have spent a little more time on the hand.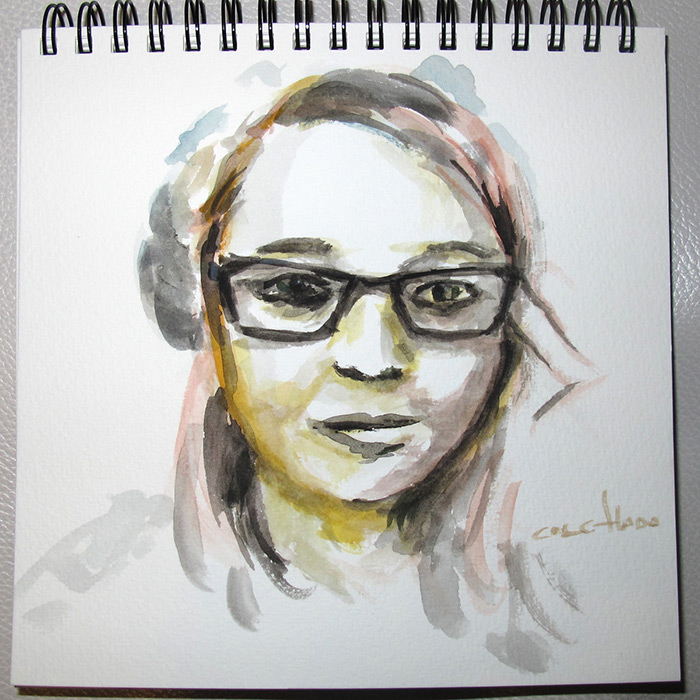 close up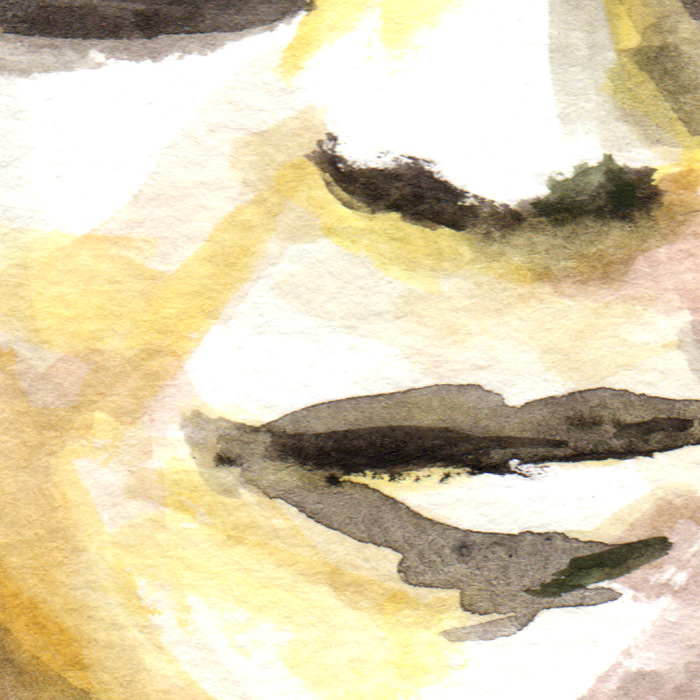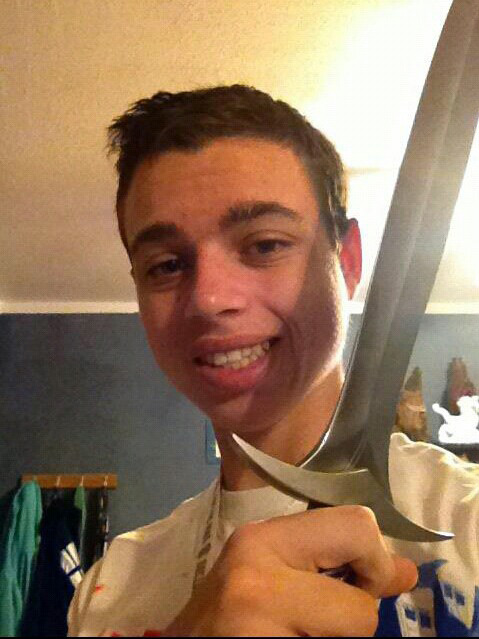 This was a fun pose with interesting shadows to work with. Although the face did not resemble the subject as I hoped the expression and movement are still present.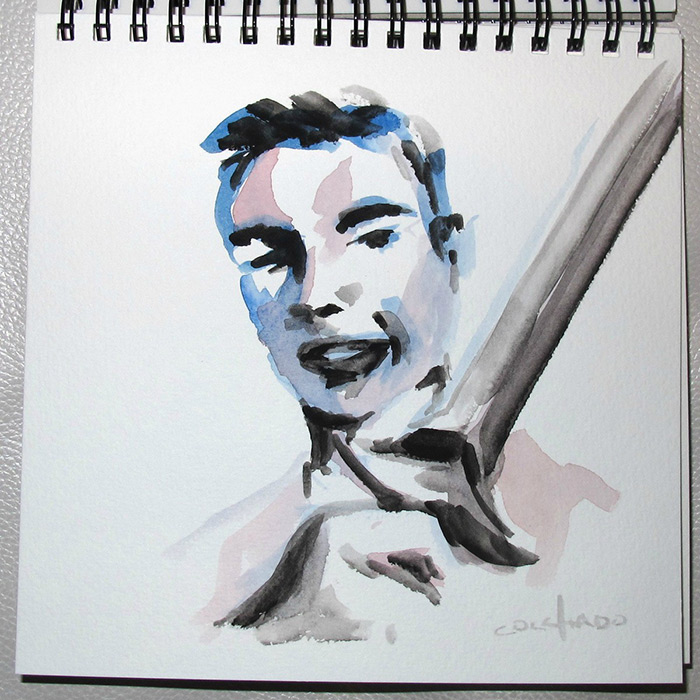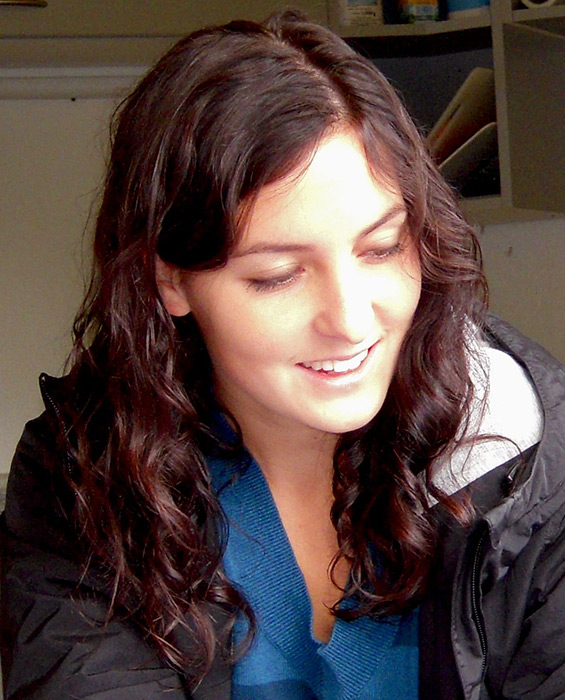 Many layers sometimes causes the image to appear blurry. In this example the proportions could have been a better but I was focusing primarily on the dark areas.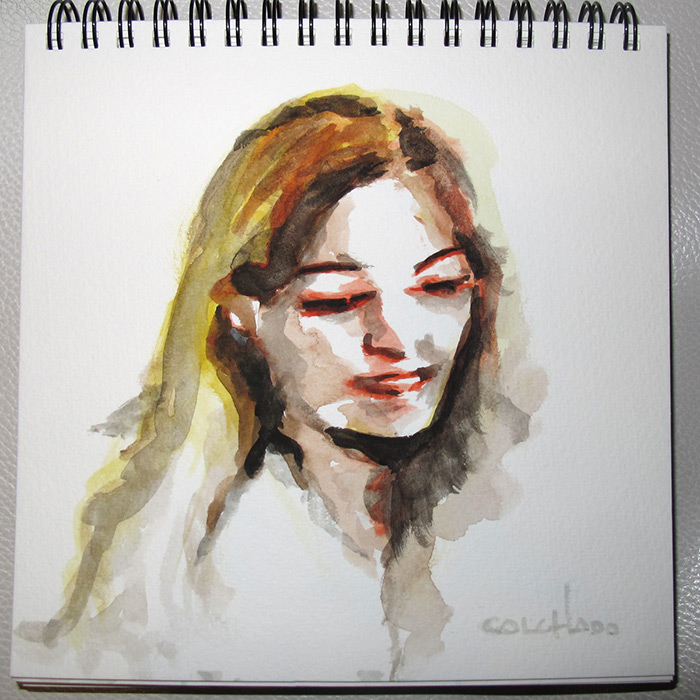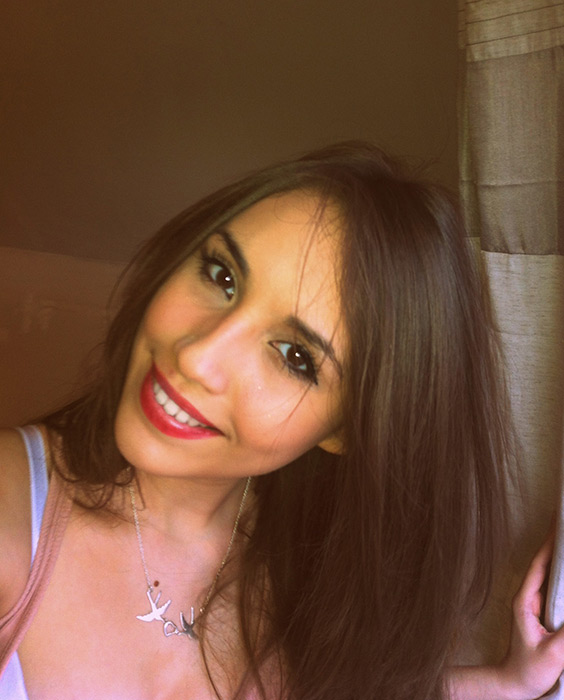 This was a nice photo to work with. It has an angled pose and enough light and dark tones to draw. I often use unusual colors on my drawings  because they allow me to focus on the value (lightness/darkness) instead of using the correct hue and tone. They also make the drawing colorful and interesting.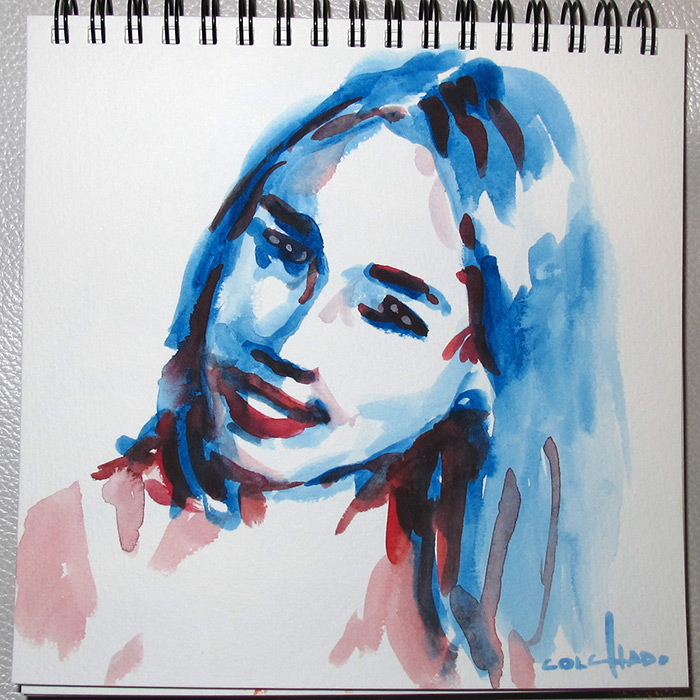 close up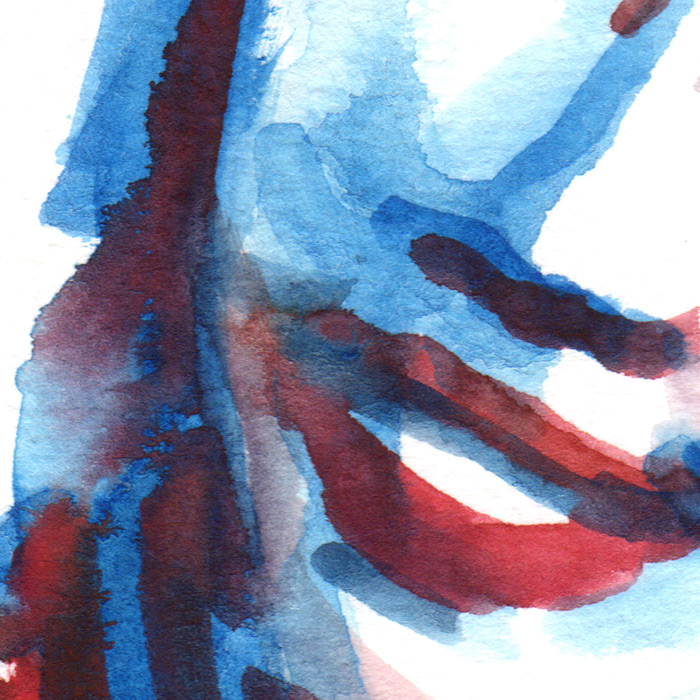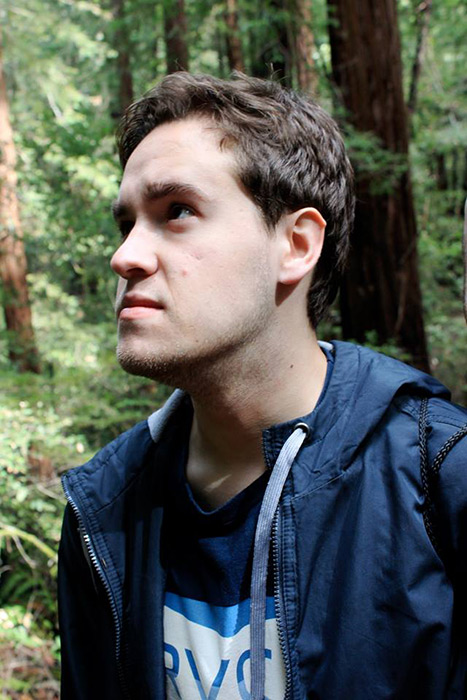 My favorite drawings are the ones where I can portray an image with the minimal amount of paint. I'm not trying to save on materials, instead I'm trying to narrow down the image to its most essential areas. I think this drawing is a good example of that.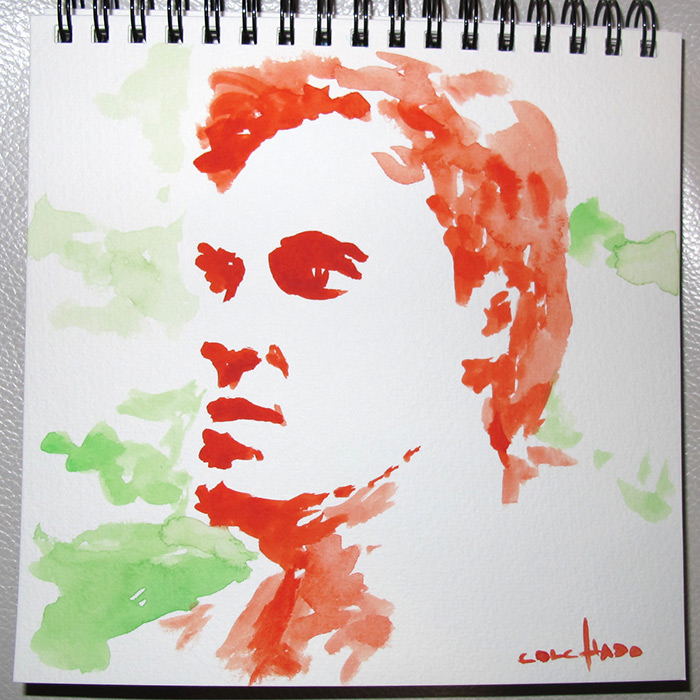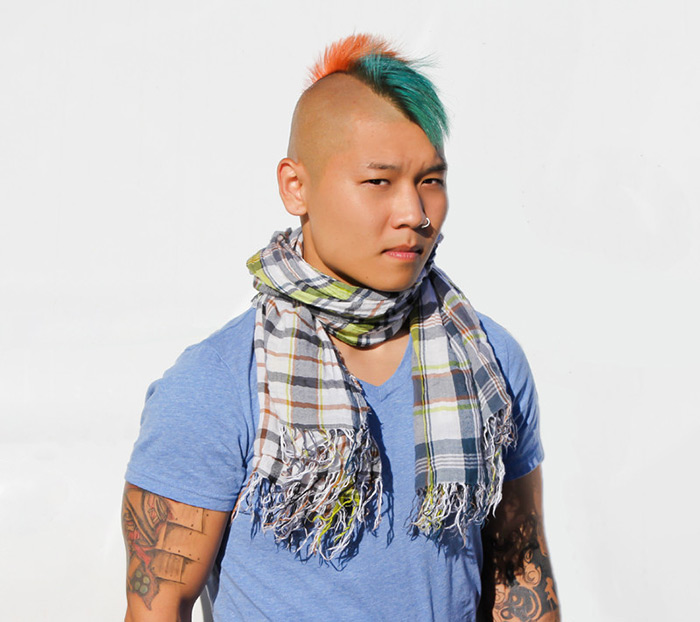 This is a great photo to work from. Good composition, interesting props, colorful subject, and clear shadows. Since I was practicing portraits I focused mainly on the face. I added various colors to match the subject's characteristics and to balance the image.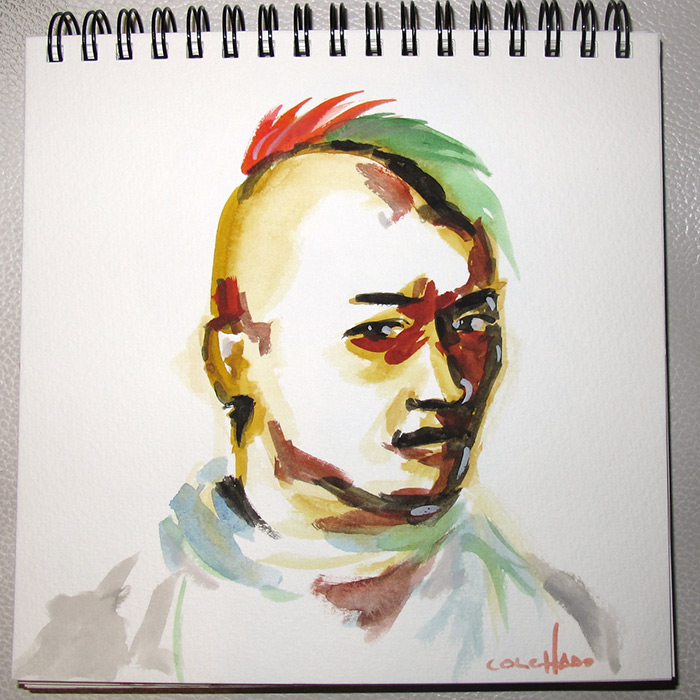 close up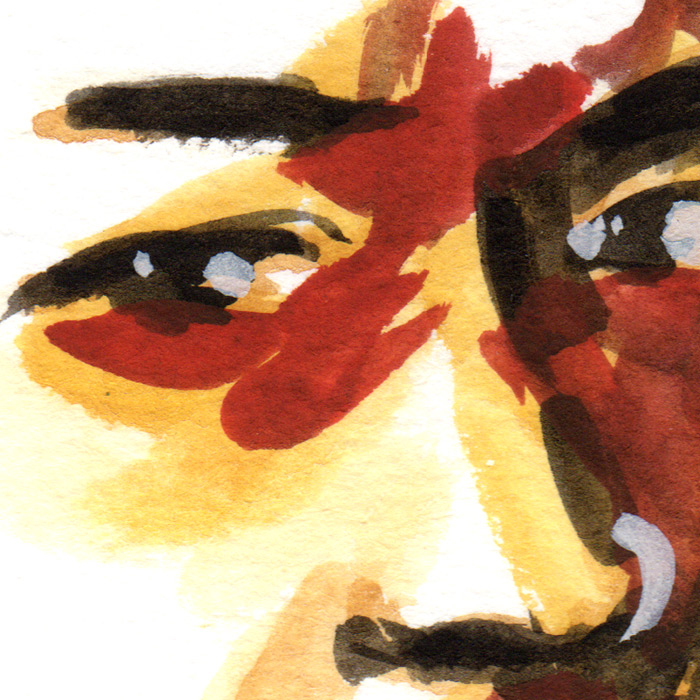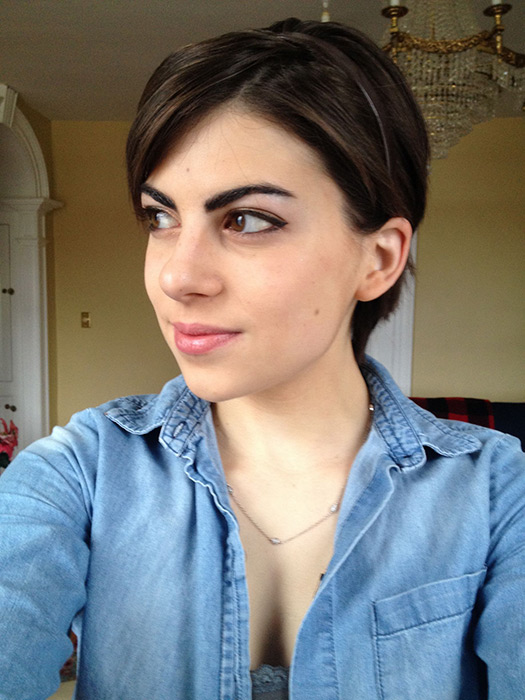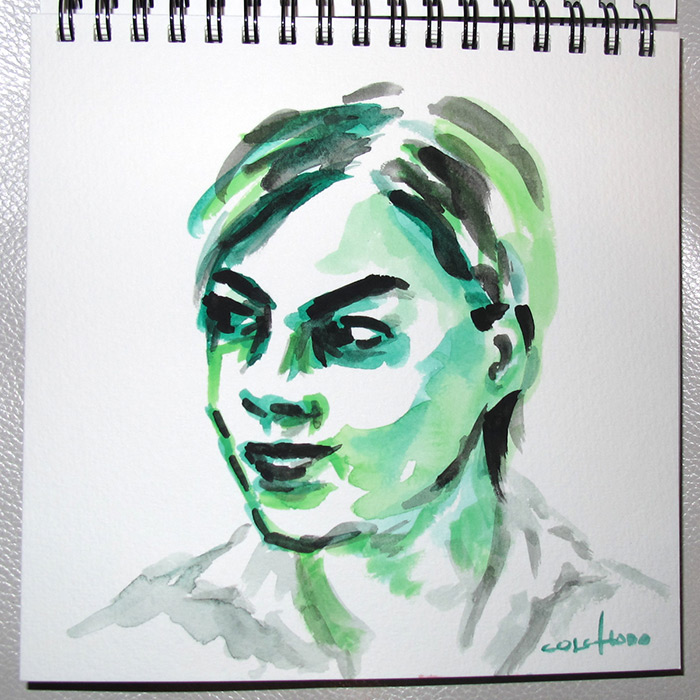 Additional drawings: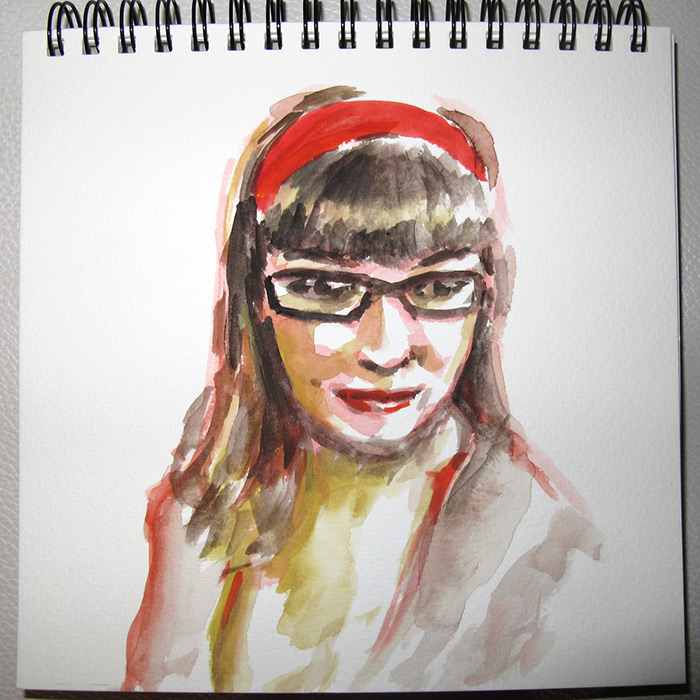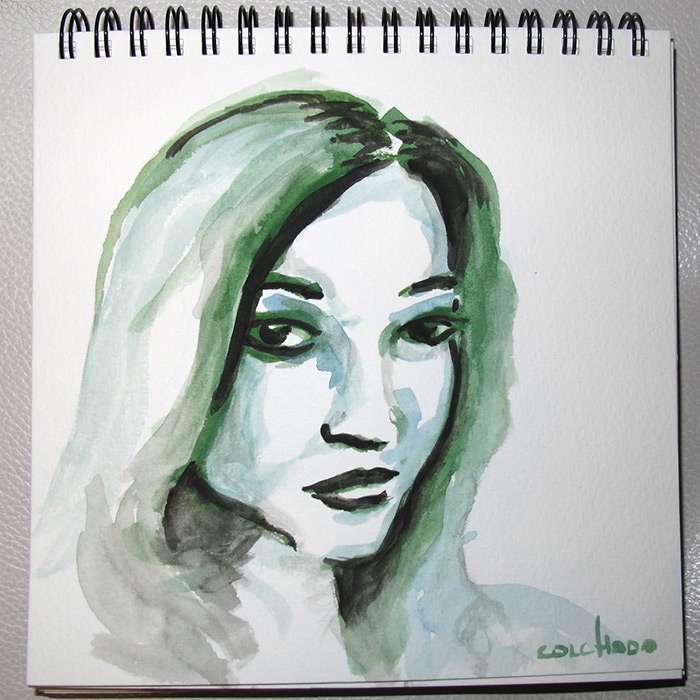 When drawing portraits or any figure drawing I begin by focusing on the shadows and dark areas. I then continue to fill the rest of the drawing based on the shadows I see. Getting the right proportions is difficult for me since everything I do is freehand (no grids, tracing, projection, etc). With practice and study I will get better at proportions and I recommend anyone interested in drawing to do the same; practice, practice.
I hope you enjoyed these drawings and my exploration in portraits with watercolors. I want to thank all of the nice people who submitted photos to be drawn, specially those who reached out to me to thank me for the drawing and allowing me to use their photo here. I will probably continue doing a few more of these and maybe post an update. Till' next time.