This year I will be participating in the 2009 Pasadena Chalk Fest (pictures after the event), and every year all artists are required to submit a painting for a silent auction. For various reason every year I seem to be unable to submit a finished canvas, so this year I made an effort and I am submitting my first oil painting. This painting will be the first painting that ever put up for sale, if you want to call the auction a sale. All proceeds will go to the Light Bringer Project, which is a non-profit arts organization.
From all the drawing, paintings and sketches I've done, the number of pieces I've given away I can count on one hand. I get too attached to my stuff and don't seem to want to let it go. The painting I did for this auction was a recreation of the larger "Mother and Child" painting I've done in the past. This painting for the auction is only 12″ x 12″. Here are some photos: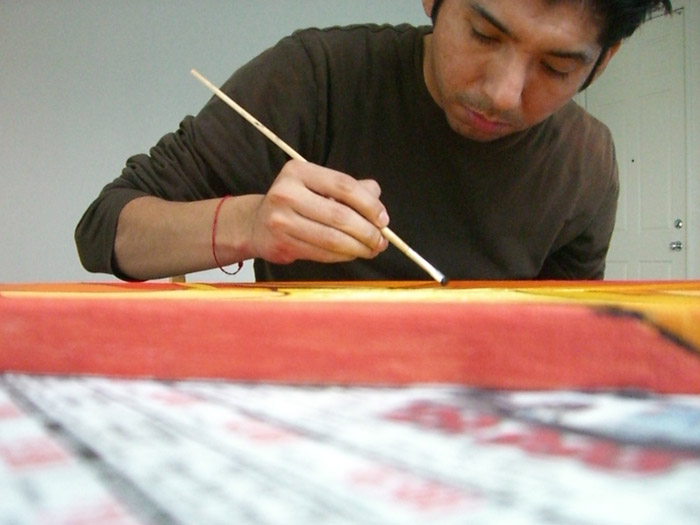 Here I am painting. This photo was taken a few months ago, when I was working on a separate project, but this is essentially what I look like every time I paint. I usually wake up really early on a weekend and paint for about 3 hours.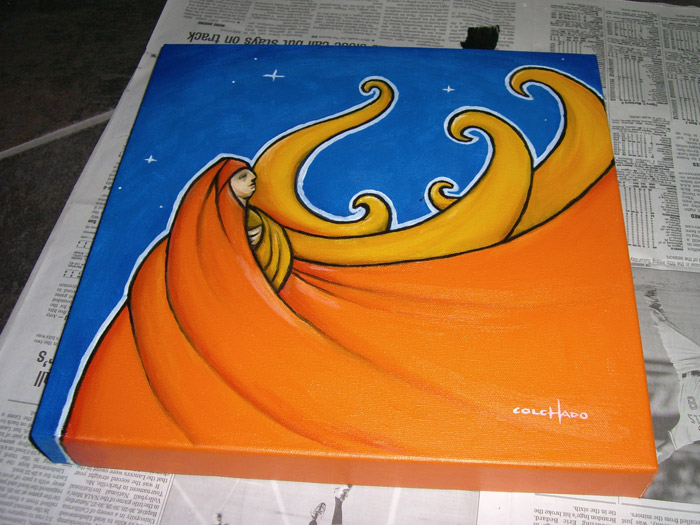 Unfortunately I was not able to take photos of the painting process. For this painting I did about 3 layers, first I apply a coat of the basic colors, blue and orange, then let it dry, then I apply a second coating and begin adding the outline and gradation. The last step is all the details. I have to wait for the painting to dry for a few days every time.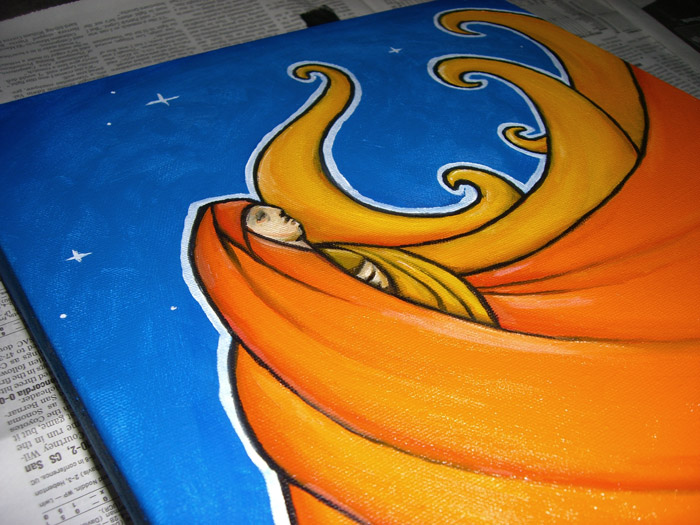 I get a little nervous when I do the outline in black or white, because if I make a mistake it will get smudged with the other colors. In the end I can always paint over or try to blend it, but its just more work.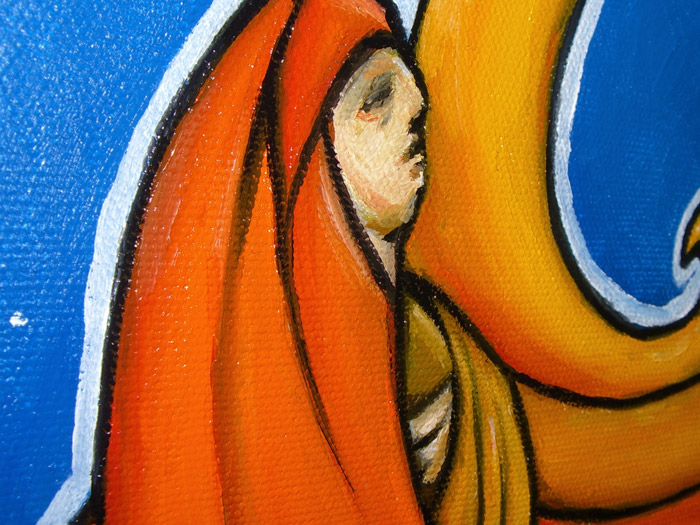 Here's a close up of the face. I try not to worry about what colors to use or if the image will look like a real face. As long as I have some indication that it's a face and there are some shadows to indicate that, I'm happy with it.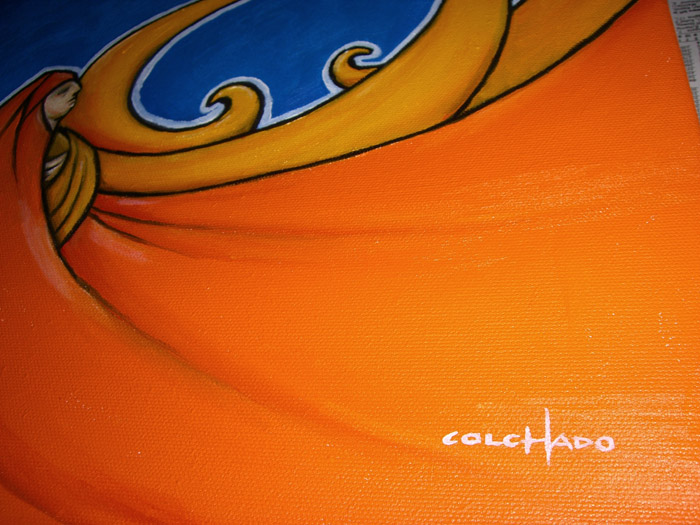 I'm now comfortable with adding my signature on my paintings, I've only started doing that about a year or so. If I know a painting can use more fixes I hold off on putting my signature.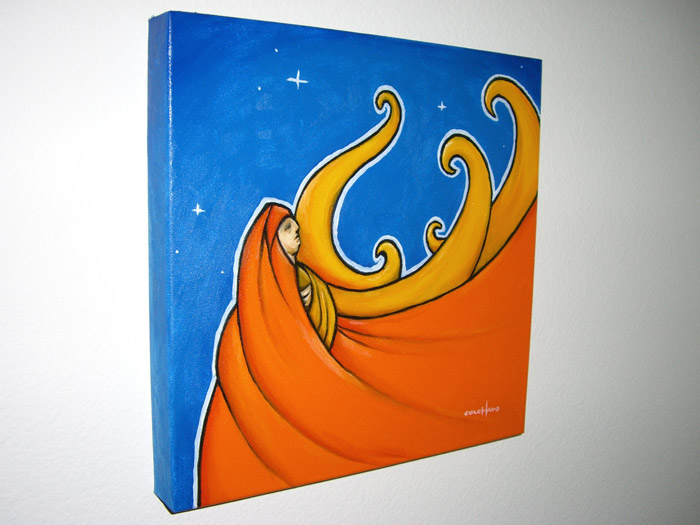 And here's the final painting temporarily hanging on my wall. I added a layer of clear coating to make it look shinier and protect the paint. It took me about 8 hours to complete this 1'x1′ painting.
I'm pretty happy with the final results and feel good about putting this painting up for auction. I believe the silent auction starts at $5. If no one bids, I'm buying it back. Ja! Remember all proceeds go to a fundraiser. If you're interested in bidding for this item you will have to attend the 2009 Pasadena Chalk Festival in Paseo Colorado on June 20-21, 2009. Hope to see you there.