It's been years since I've used acrylic paints. I wanted to get back to something simple and familiar in regards to the concept, but also wanted use this opportunity to explore the qualities of acrylic paints. I decided to recreate a drawing I sketched on a previous post. This would allow me to reinterpret the original idea but in a different medium and a larger canvas.
The original idea for this painting came for this design, highlighted on a previous post.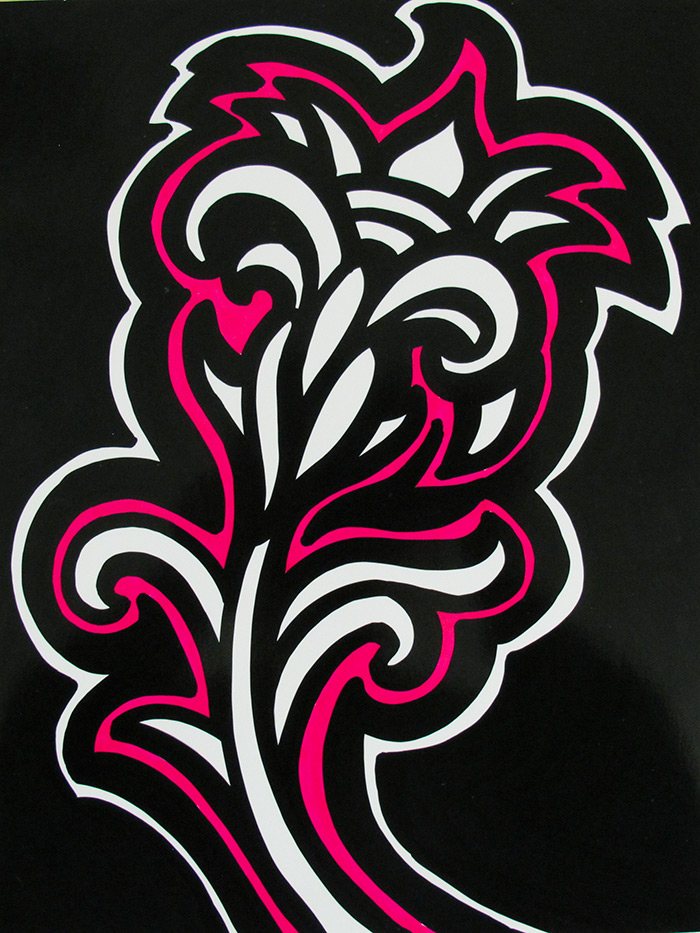 As usual, I began with a direct sketch onto the canvas using acrylic paint. No guidelines, no pencil drawings, just a simple sketch to get the layout going.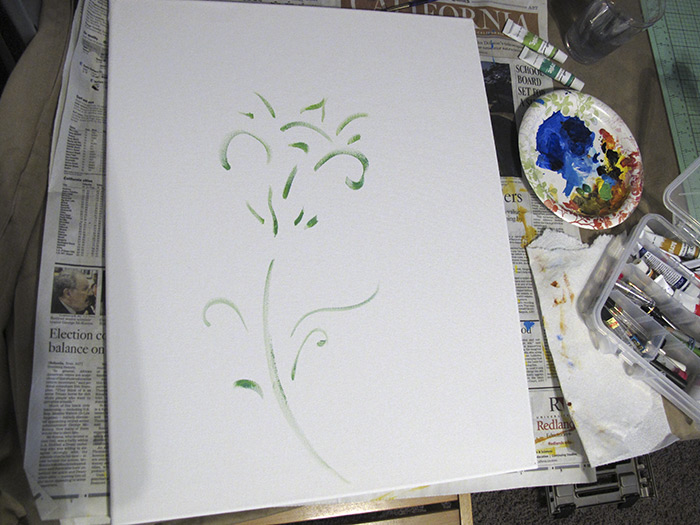 I continued enlarging the lines, adding color variations to see what would work best. From the beginning I wanted this painting to have many colors. This canvas is 16″x20″.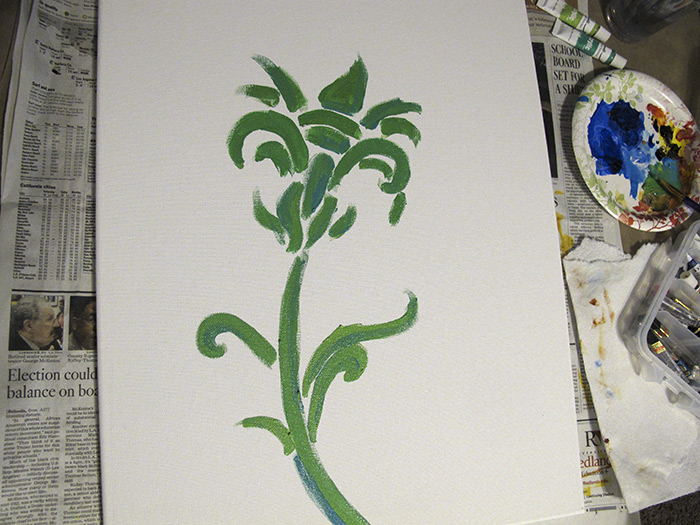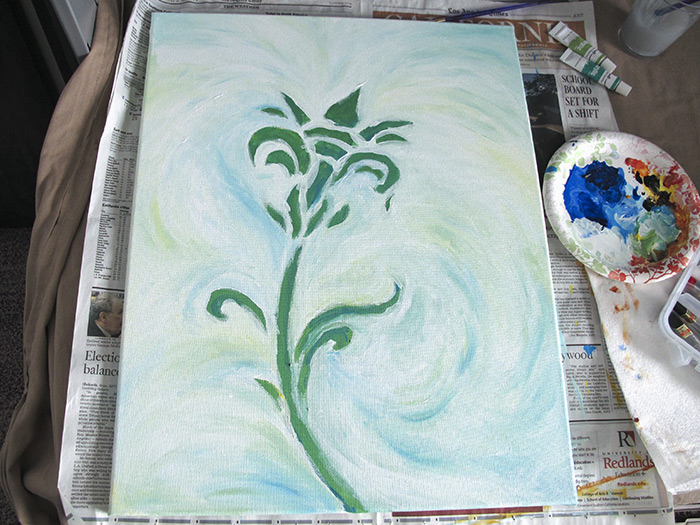 I decided the background for this painting would be mostly white with light color swirls. I'll be honest, I decided on this light color background because I had just purchased a large tube of white paint and I wanted to see how it would hold up with various colors.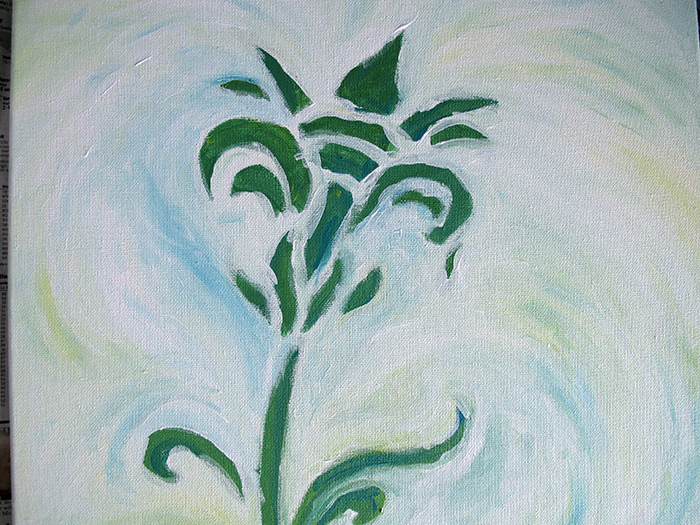 I continued adding colors but was still not happy with the results. The lines were too thick and there was not enough contrast.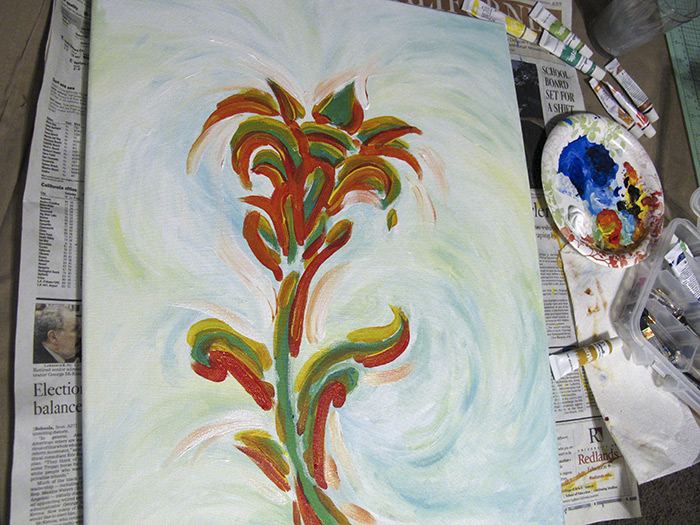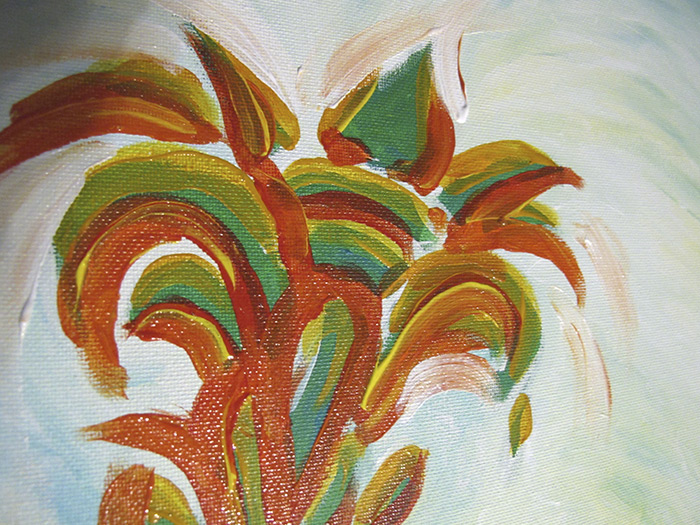 After adding a few more shades of light and dark colors the painting began looking more complete. I added my signature and finished the last details.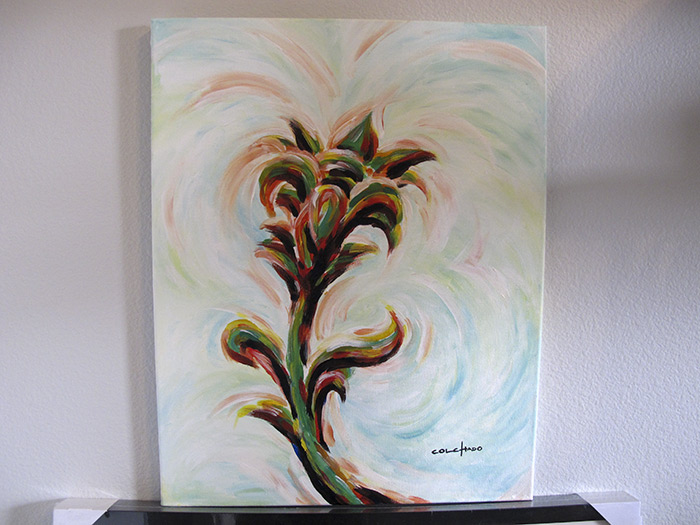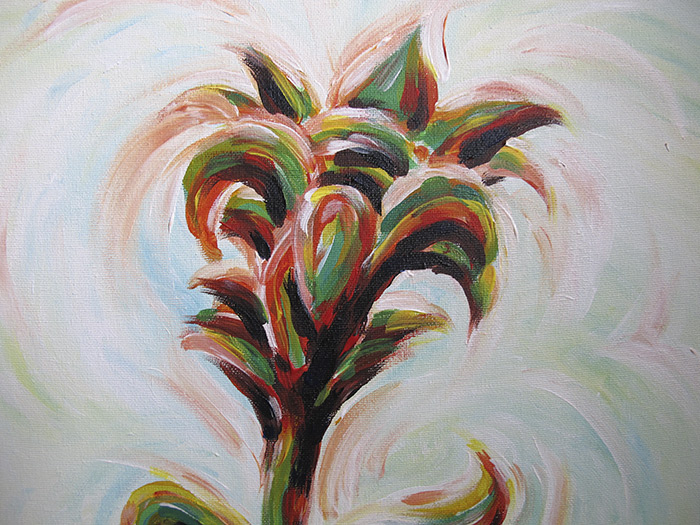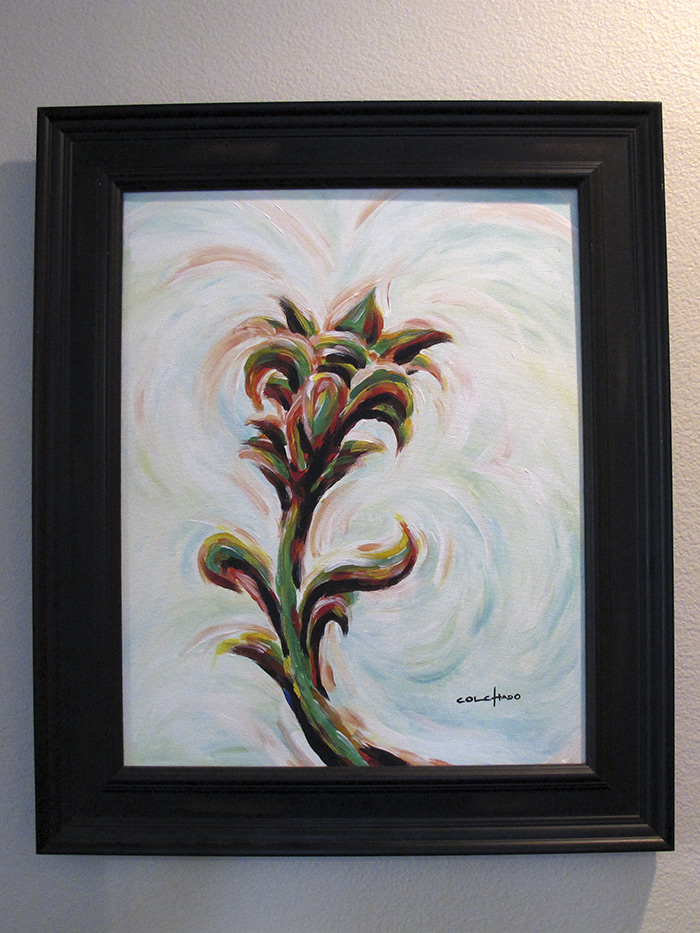 I found a nice frame and decided to mount it on a wall near my office.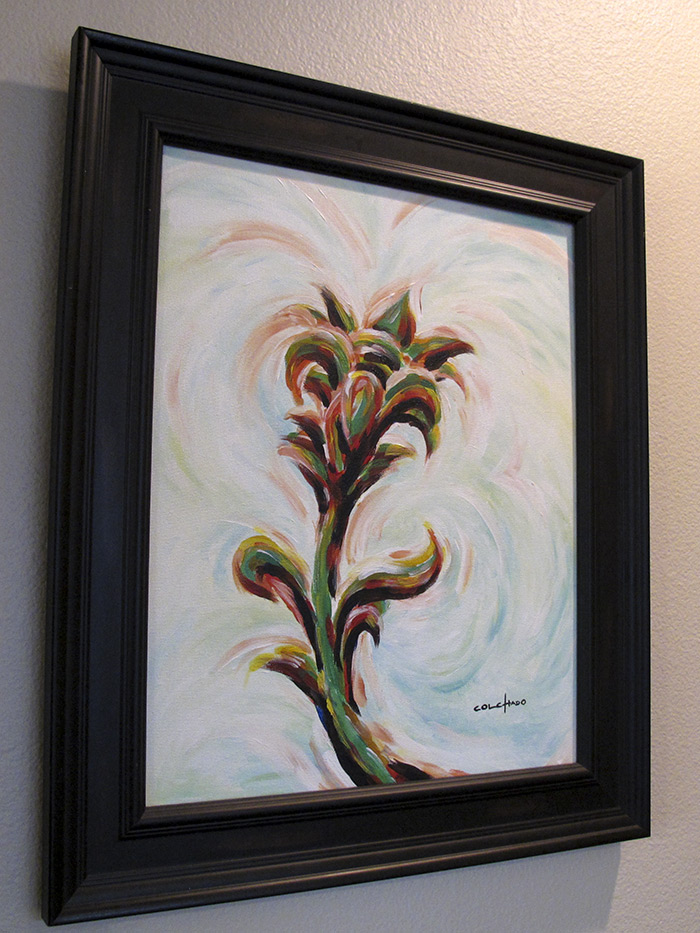 This painting was done using all acrylic paint. I found this paint to be nice to work with as it dried in no time and it made painting fun. I'm still undecided if I prefer oil paint over acrylic, but I can see myself doing more acrylic works as there is no need to wait up to a week for the canvas to dry. This paint dried in less than a few hours, and layering it was easy. I hope you enjoyed this painting. Till' next time.