This is my favorite object. I call it Fish Eye. I've done many drawings and sketches of it. This is the first time I put the Fish Eye on canvas and oil paint. I usually sketch it then outline it and fill it with ink. One of my friends got a tattoo of it the back of her neck. I will ask her for a picture when I see her. The theme of Fish Eye is always underwater, sometimes swimming in parallel with other Fish Eyes. On this painting I focused on the objects, the movement, and the shadows. I'm pretty happy with this one. I think I'm getting better at this.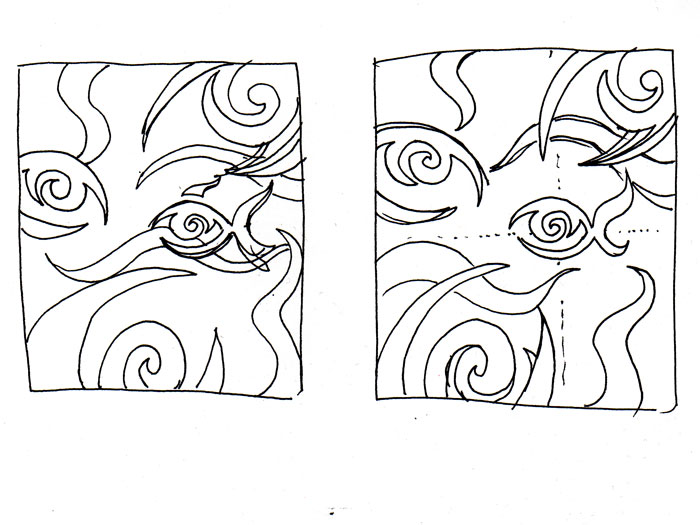 Sketch for this painting, but I have many sketches of the main object.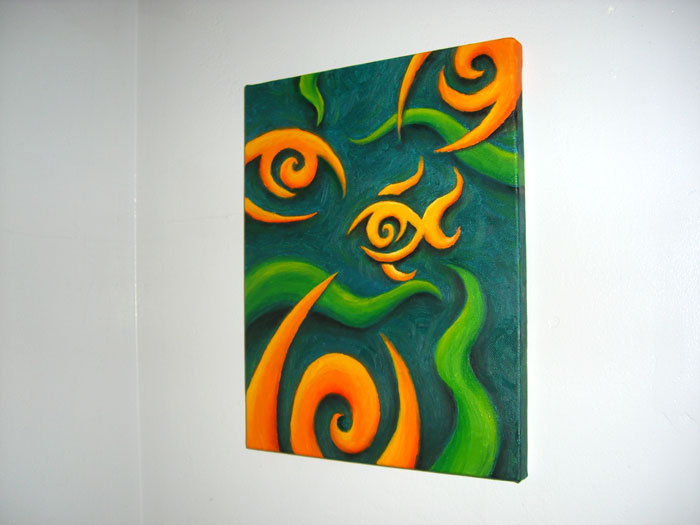 I didn't get any pictures of the work in progress. Here is the final painting. I used two layers of paint for this one.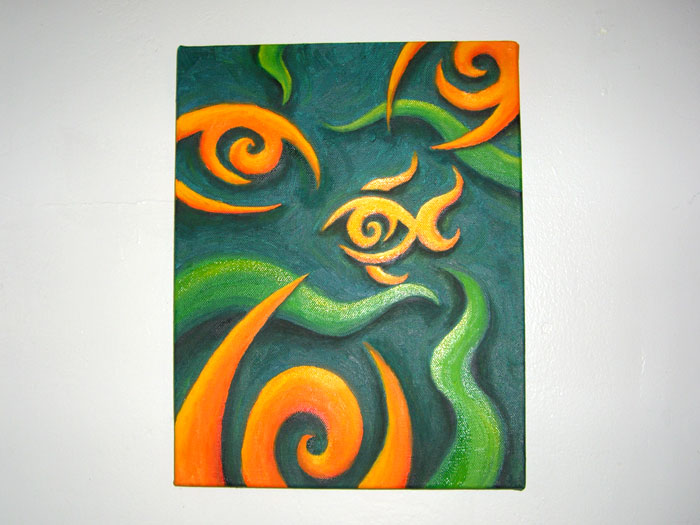 There is some glare on the picture, some areas are still drying. Oil paint takes about 2 weeks to begin to dry.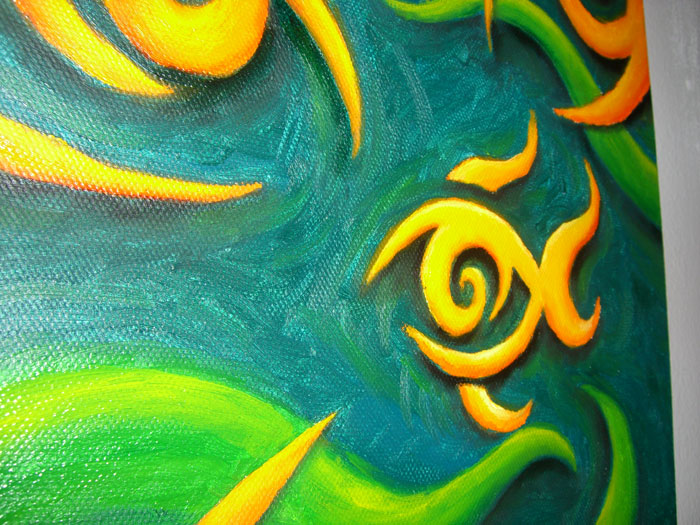 A close up. You can see all the brush strokes. I like the way those brush strokes look. It gives the painting some texture.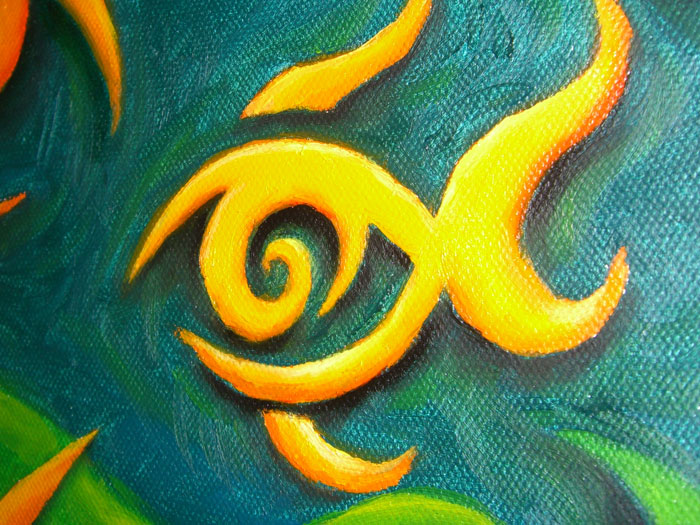 A close up of 'Fish Eye'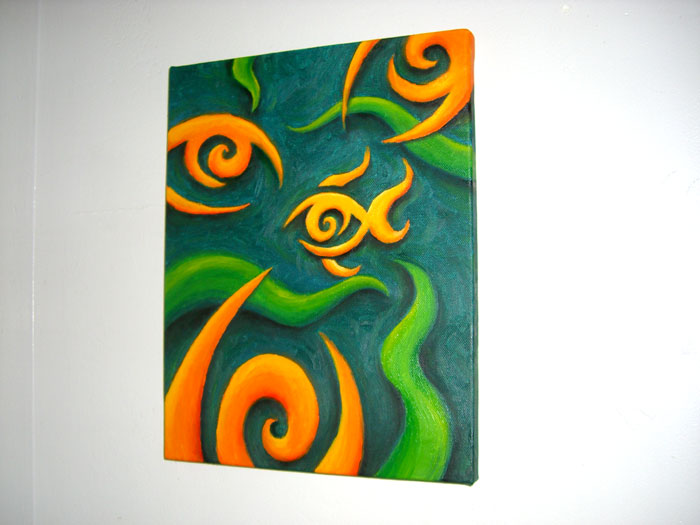 The final painting, it's on my wall.