Finally I had a chance to continue my paintings. I know, I'm not great, or even good, but painting keeps me away from the computer and focused on a fun project. I will continue uploading more projects as I finish them. This painting, called "Flower One", is a drawing of a flower, mixed with a tree, mixed with the sun. I've been drawing simple flowers for a long time. I will hopefully continue painting some real-looking flowers, with more details.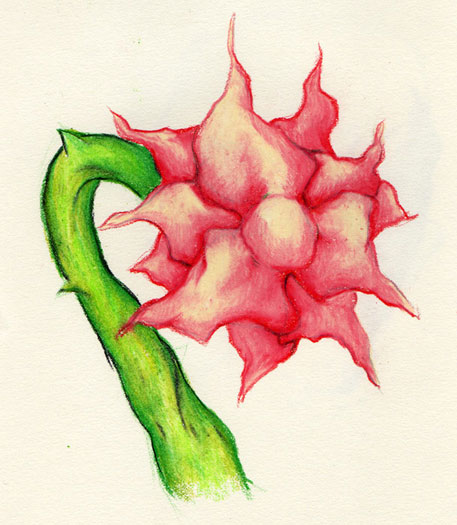 Sketch done back in 2000. I have many of these. This original sketch was done with Prismacolor color pencils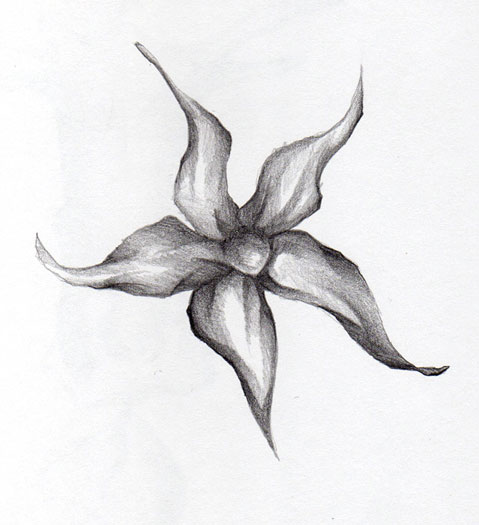 A simple sketch of a flower. This is my favorite one, with five siddes, and sharp edges. This sketch was also done about that time, around 2001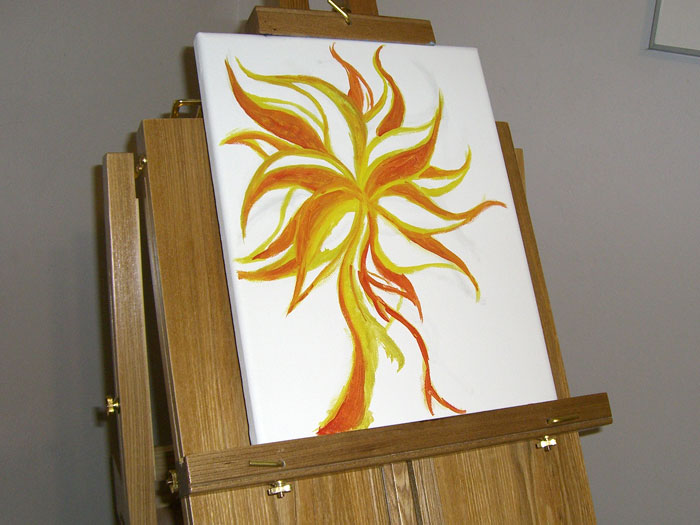 Here's the first sketch on canvas. The canvas size is 11 x 14 inches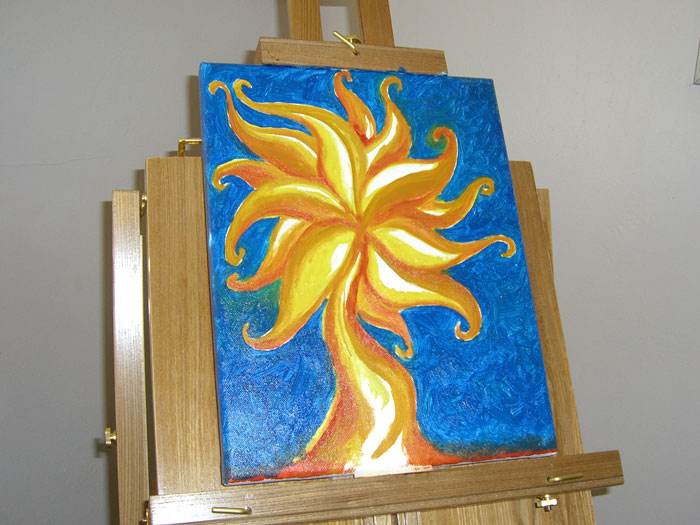 finished putting the first layer. On this particular painting I put about 3 or 4 layers of paint.

The final piece. It no longer looks like a flower, but more like a sun, or some weird sun-looking thing.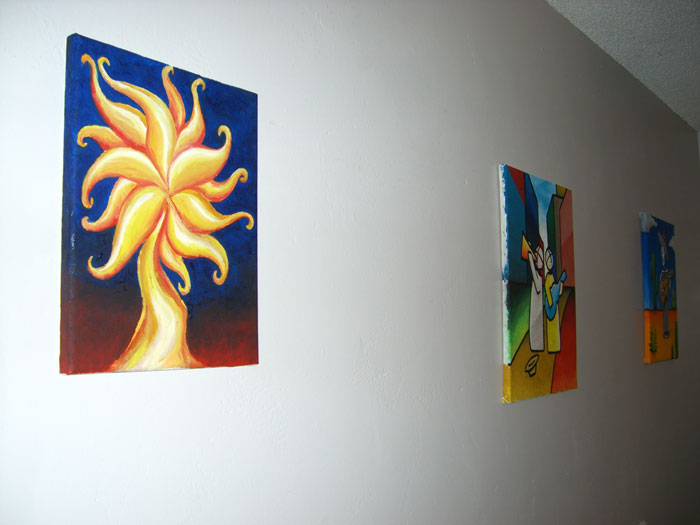 Here's up on my wall, next to my other paintings.
If you like this painting, you will probably want to check out Flower Two Painting