This simple painting was created as a way to explore the opacity/transparency of the acrylic paints I was using, and to create another colorful design to decorate my walls.  This painting was actually started right before the previous post Colorful Flower, but I finished it right around the same time.  The idea for this painting began as a simple ink sketch and the style of the painting was thought out as I was painting it; I just wanted some interesting texture.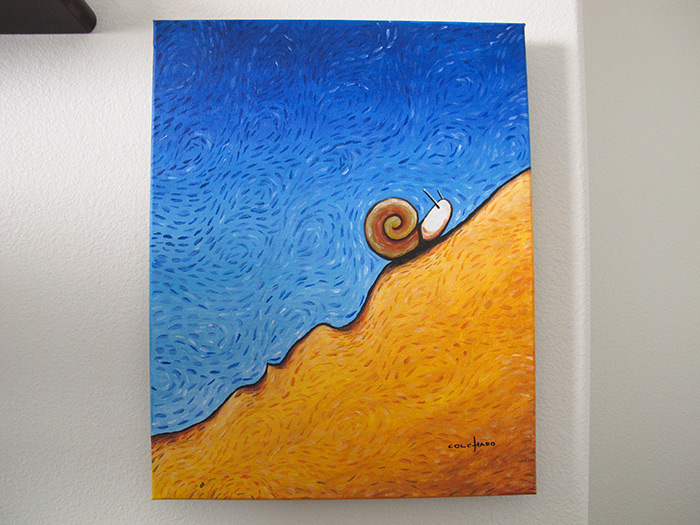 This is what the final piece will look like. I will try to show you the process from an empty canvas to a finished painting.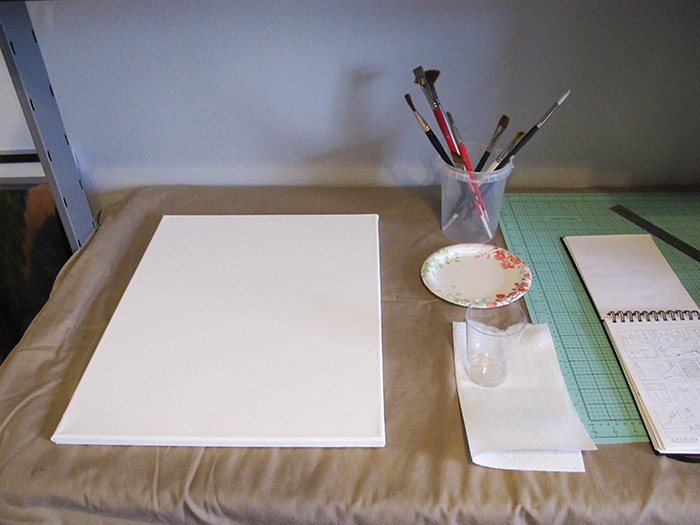 The first step is setting up the workspace. Since I'm using acrylic paints for this set up I decided to use a small disposable paper plate (water does not go through) and a clear plastic cup. I placed my paint brushes for easy access and later added newspaper under the canvas since I figured things could get messy around the edges. Notice my sketch book on the side, at this point I still did not know what I was going to paint.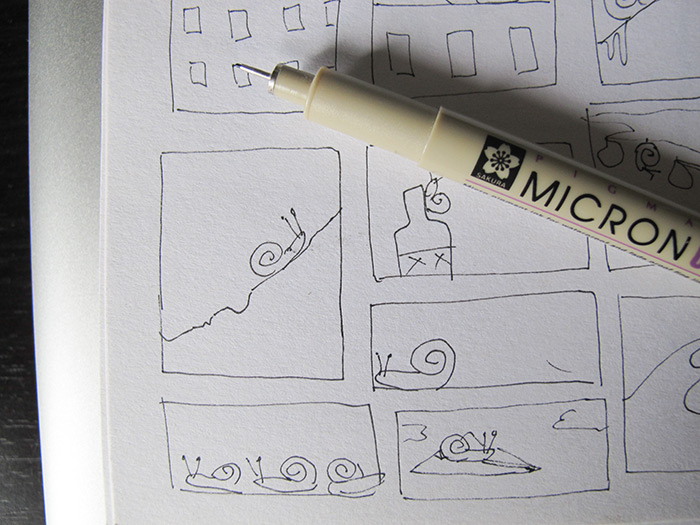 Here is the sketch I used for this painting. For quick sketches I often use a fine point pen like a Micron brand. This way I can fit more sketches on a page and just go through various ideas.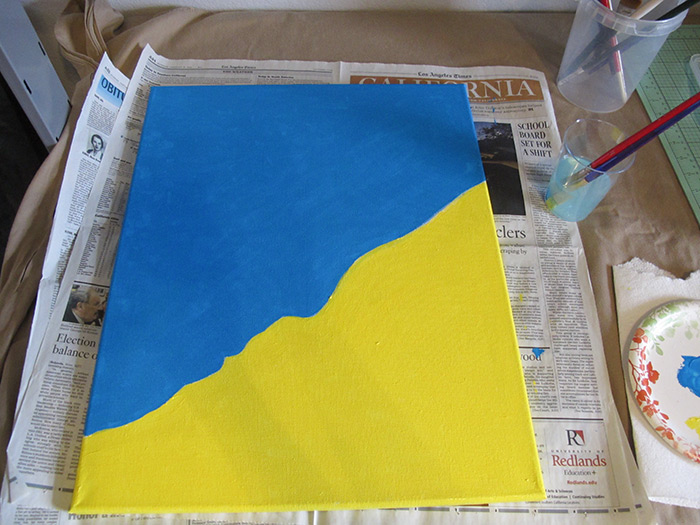 I begin with the first layer. I really like primary colors so that often becomes my base.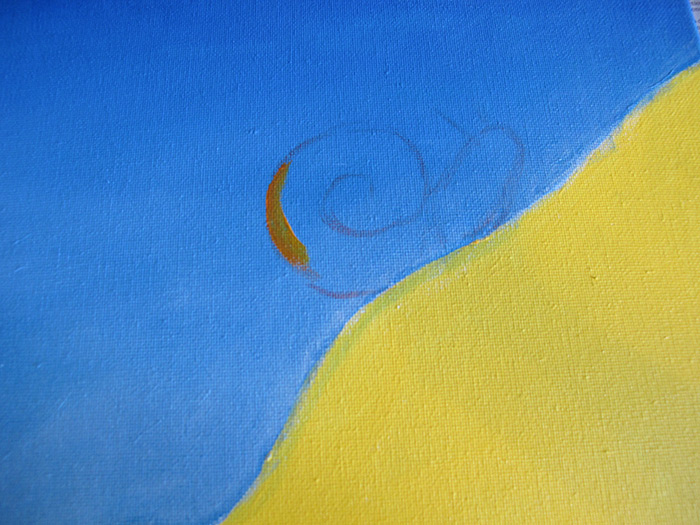 I begin adding the main character, the snail. I don't really know technical details on a snail so I just draw what I think it looks like.
I continue adding more details to the painting. At this point I know it will take three to four layers of paint for it to look complete.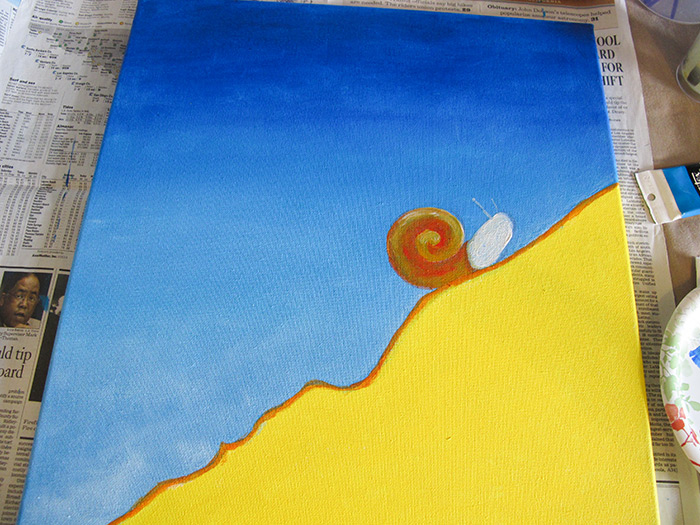 I continue outlining the mountain (face silhouette) and add gradients to the sky.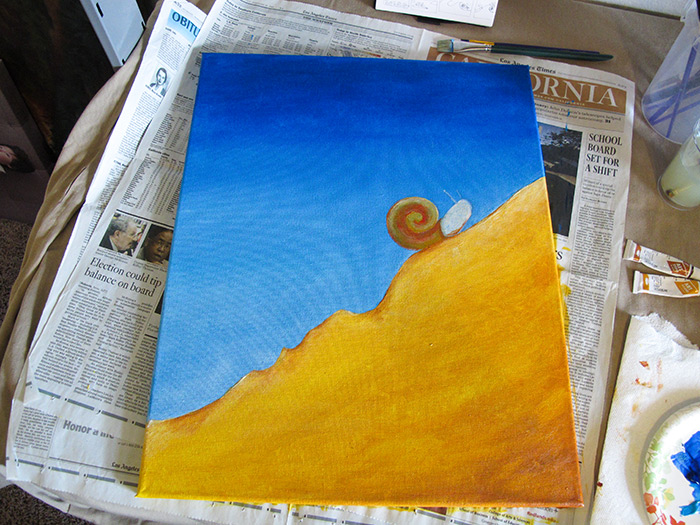 I continue with details on the mountain to make it look rough and add depth. At this point I still think it looks too flat. My next step will be to add black/white colors to create more contrast.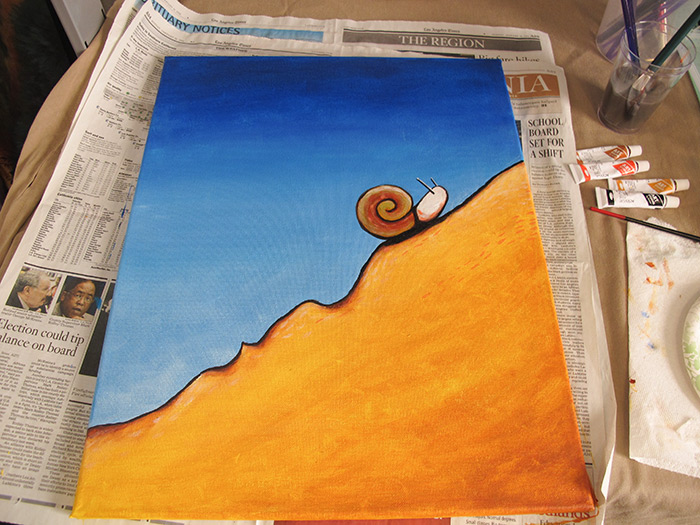 With the black color added the painting has a lot more contrast, but I still find it too plain so I begin adding brush strokes to make it more interesting.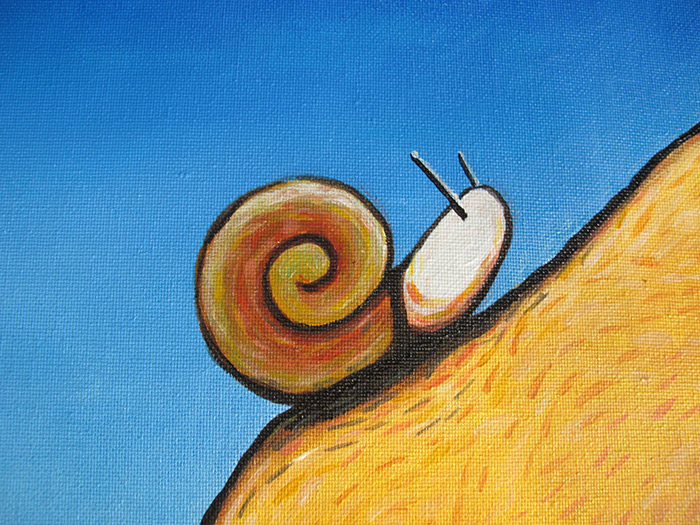 Here's a close up on the snail and the mountain. At this stage I had already added about 3 layers of paint.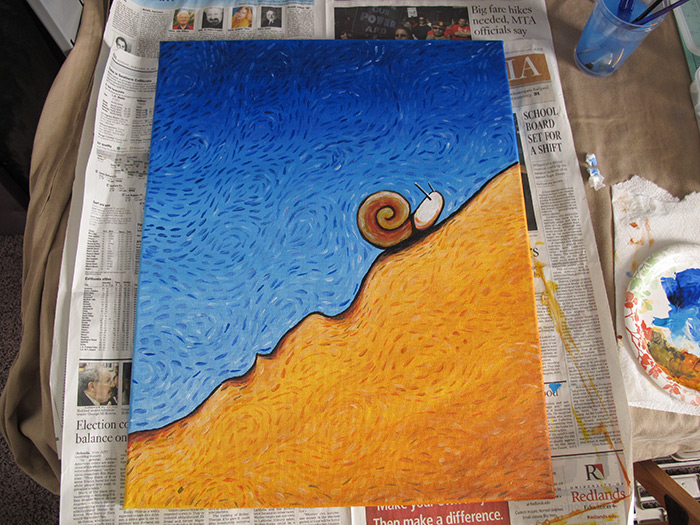 Here is the painting almost completed. I just needed to add my signature.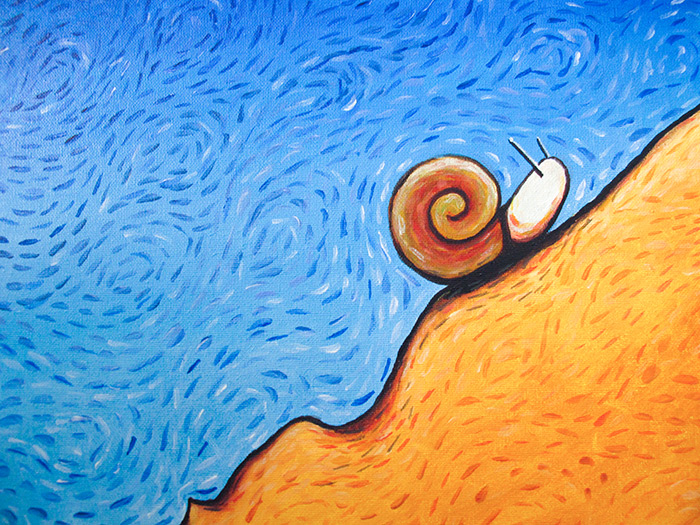 A close up of the snail, the mountain and the sky.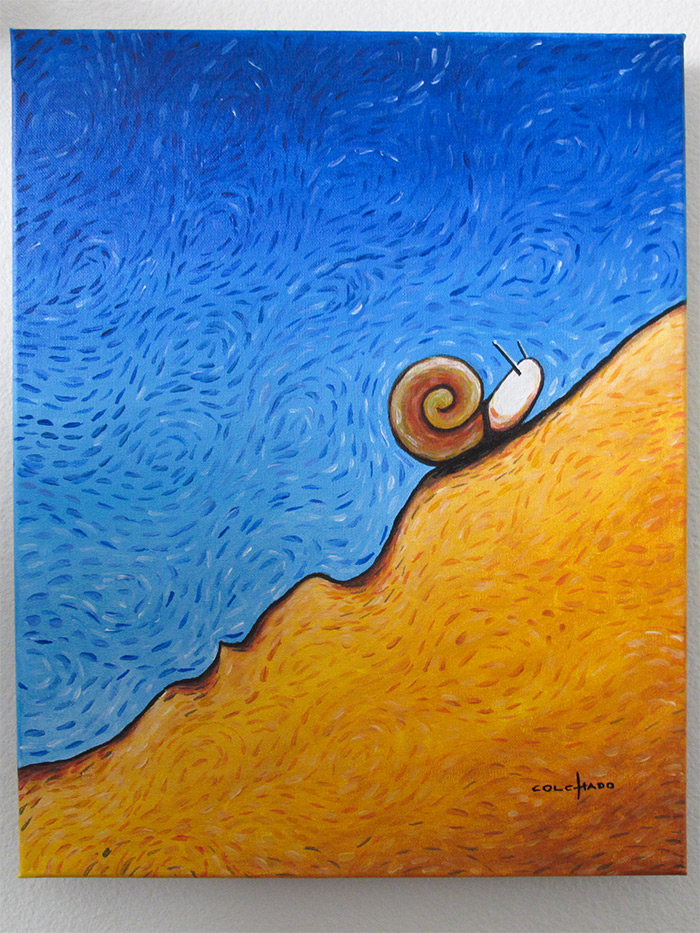 And here is the final painting. I haven't found a nice frame for this painting yet but I plan on hanging it on my walls soon. I hope you enjoyed the process of taking a simple idea into a colorful painting. 'Till next time.