Every time I attend figure drawing session I try to make the most of it by continuing to explore different styles of drawing and do as many sketches as possible. During the warm up sessions (1-2 minute poses) is when I explore the most, combining cubism, action sketches, wide-stroke drawings, illustration, etc. More recently I noticed I've been getting better at drawings in block-form. I don't consider these drawings cubism yet, but its just the start of my exploration.
1-2 minute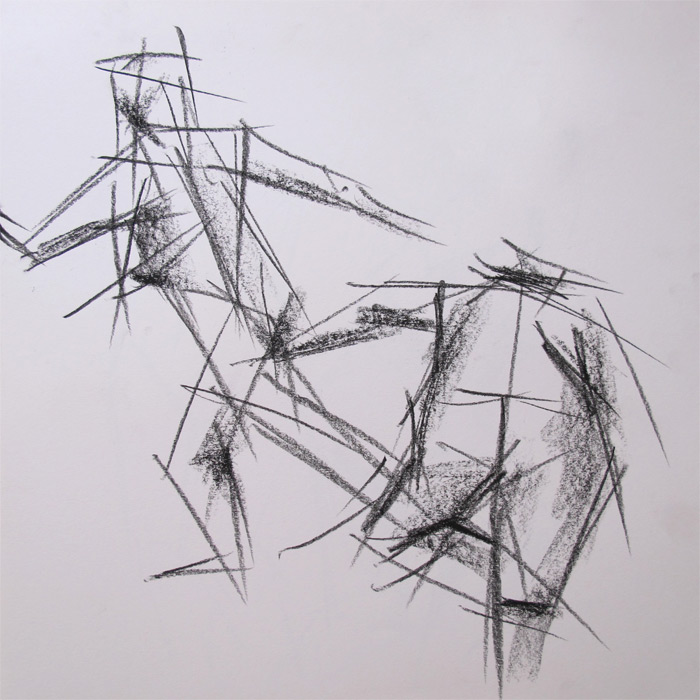 For this set of quick sketches I'm doing simple lines but I'm also trying to add a bit of shading. For a more traditional cubism style I would have to incorporate the same image from different angles and exaggerate the form. I will get there with more practice.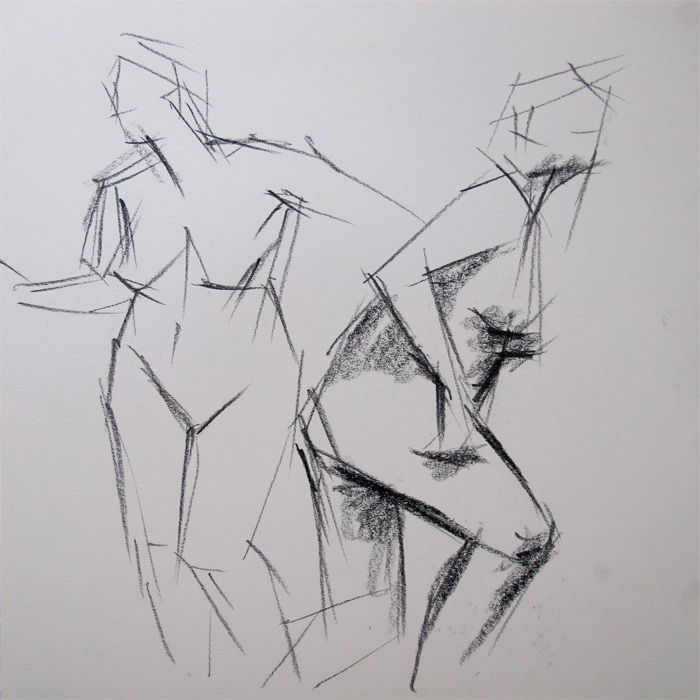 5-minute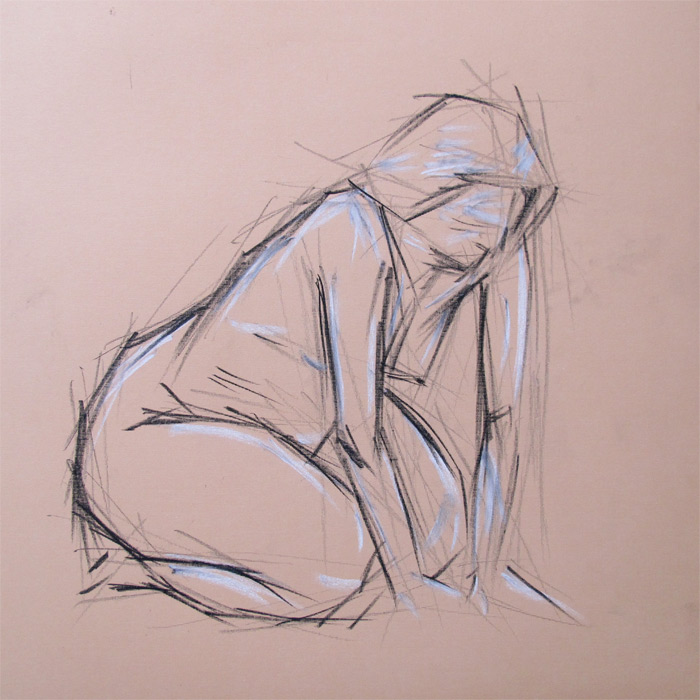 If the pose will be long I try to get two sketches done, the first one is a study of the shape and the second one is a more detailed figure drawing. These next examples are explorations using simple lines, shading and block form.
10-20 minutes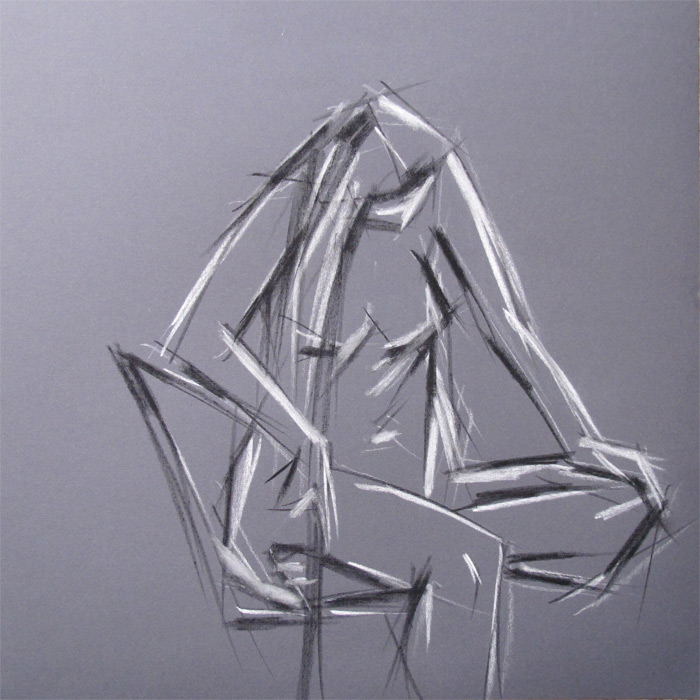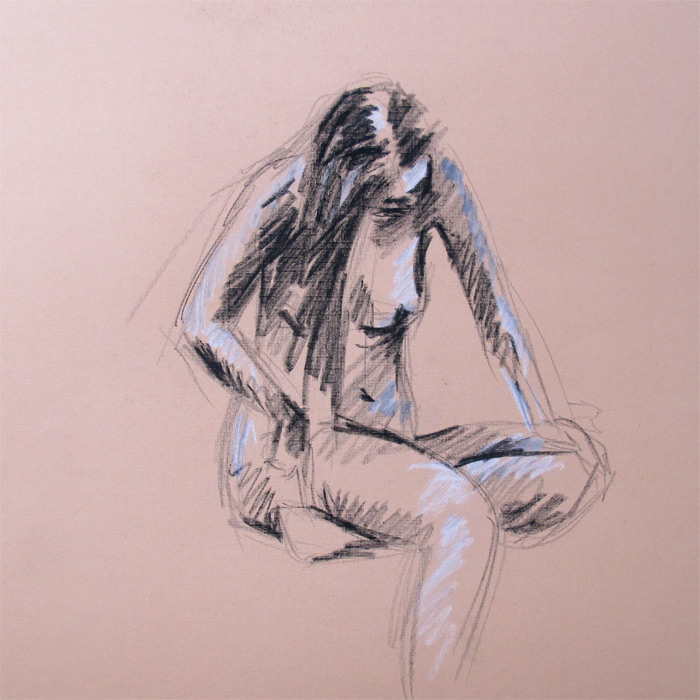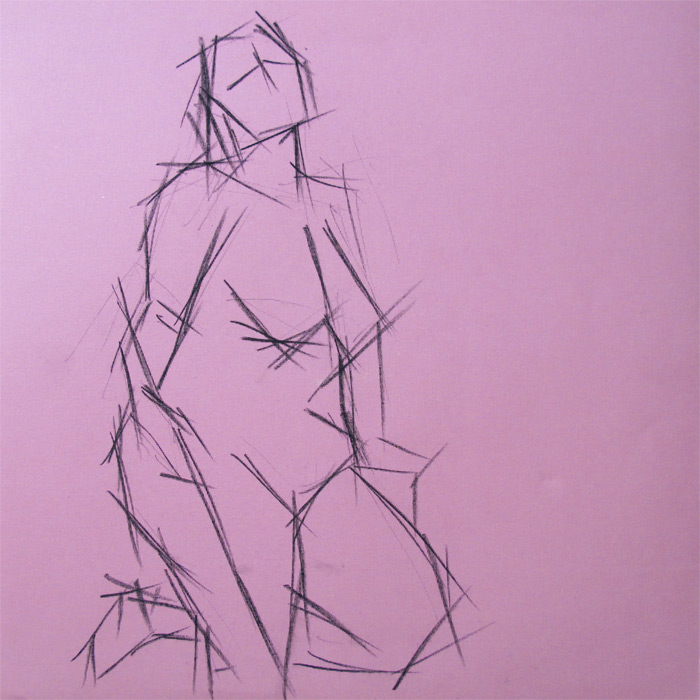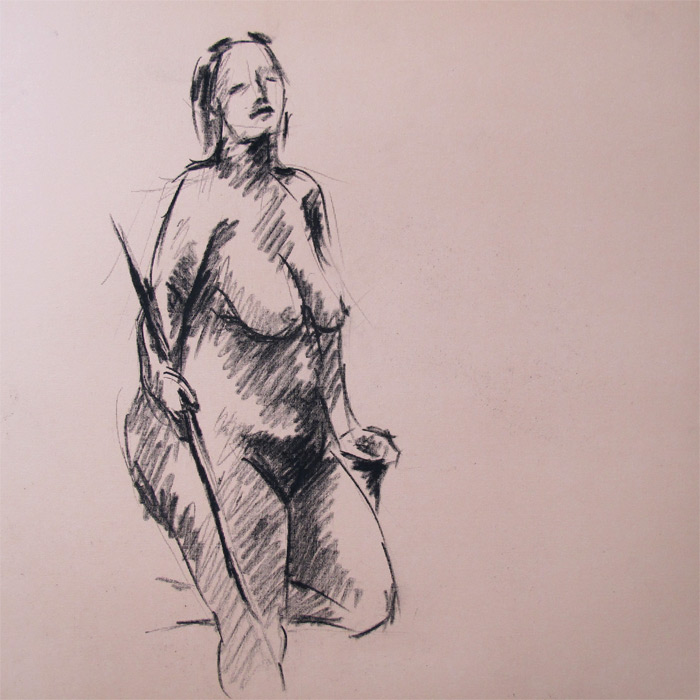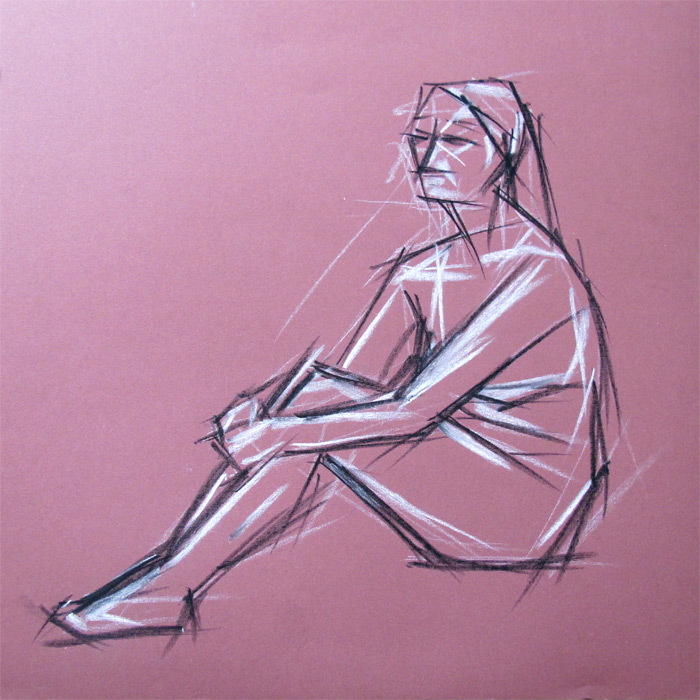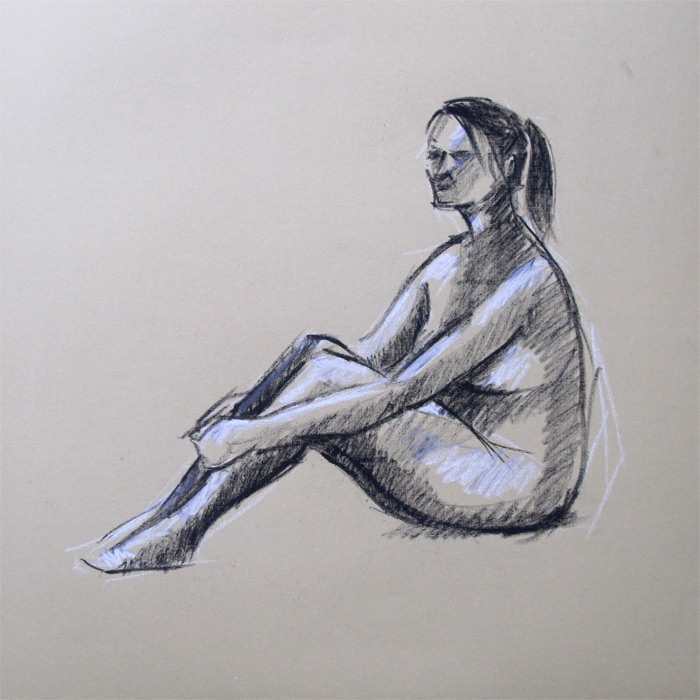 Sometimes the quick sketches end up looking better than the more detailed drawings, or at least I prefer them. My idea of a good sketch when a stylized representation of the model is simple enough to represent the shape, action and possibly some emotion. When doing sketches my goal is to capture the subject in a simple form but at the same time I try to learn about lighting, shading, perspective, depth, and movement.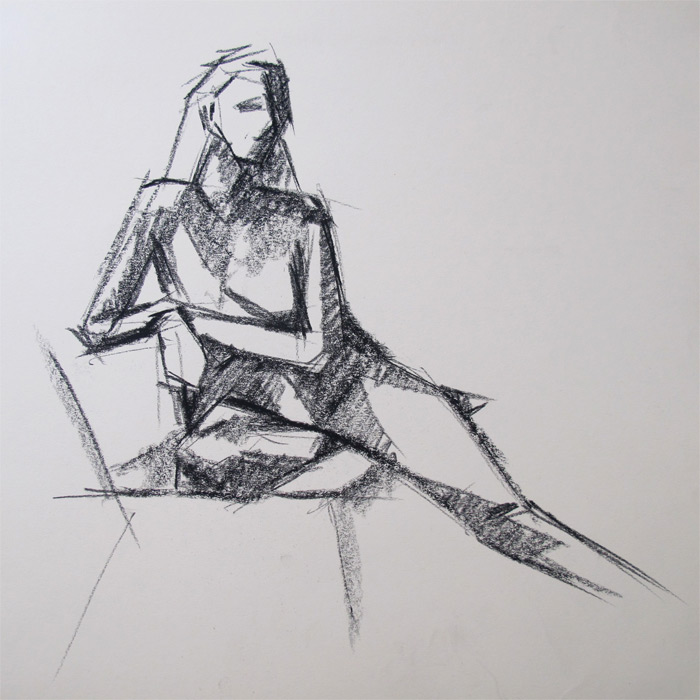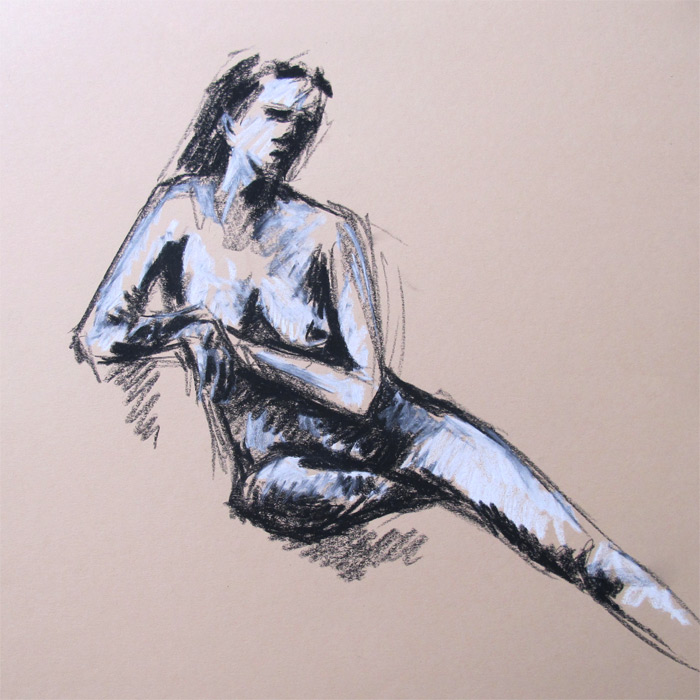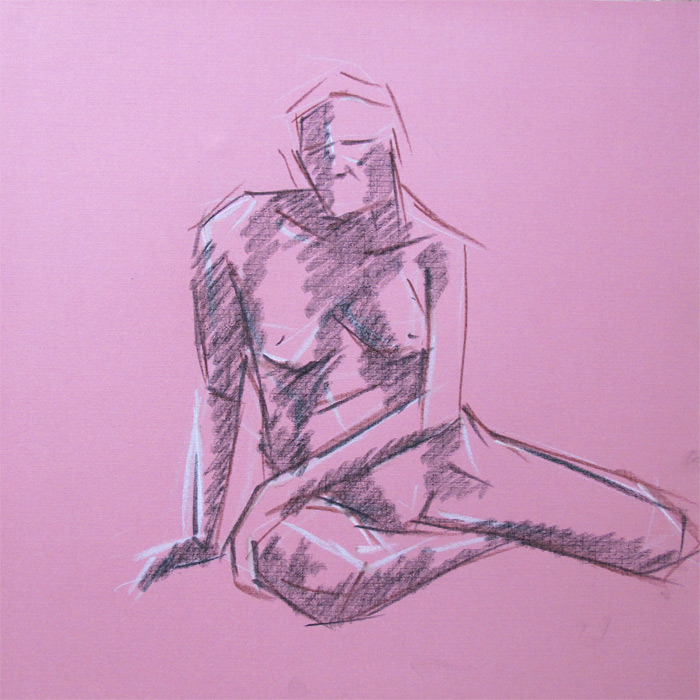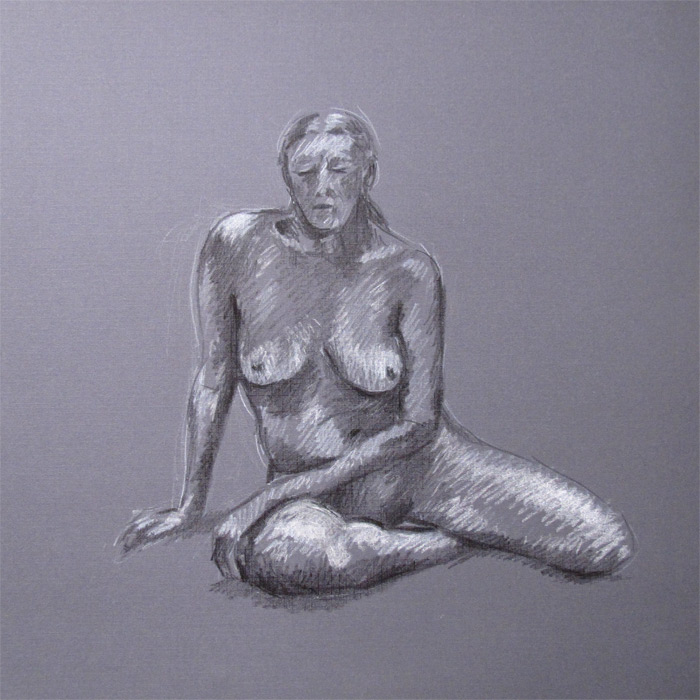 I hope you enjoyed this set of figure drawing sketches. Although the first sketches are not traditional cubism style I feel some of them are beginning to enter that look. I have to play with exaggerated shapes, different angles and overlapping images in order to get closer to that style. I will continue exploring cubism during figure drawing sessions in the next few months. Hopefully I won't get too embarrassed when my blocky drawings look very amateurish compared to other great life-like drawing artists. I'm sure some constructive feedback will help me improve my skills. Till next time.