Another Painting completed. This time I went back to the fun, bright colors. With a theme everyone is familiar with – the classic "mother and child". This theme has been done throughout history, starting with the most popular mother and child, Jesus and Mary. Many painters have done this theme their own way, and this is my take on it. It began with a simple sketch in my head, based on similar painting I saw in a gallery, but of course I used my own technique, colors and characters. I'm pretty happy with the final results. I even added my name on this painting. This is the first time I sign a finished painting.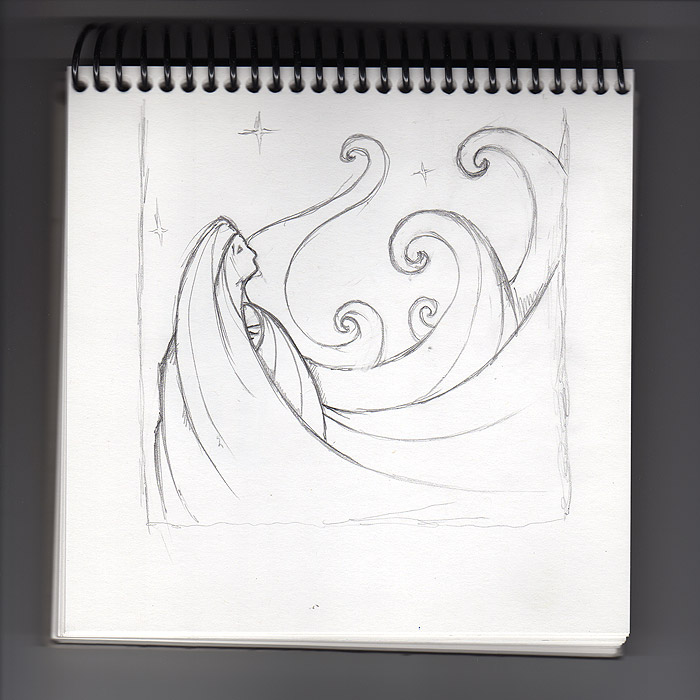 This sketch was done on a 6.5″ x 6.5″ sketch pad. It was a rough idea, but I wanted to incorporate the swirls and stars.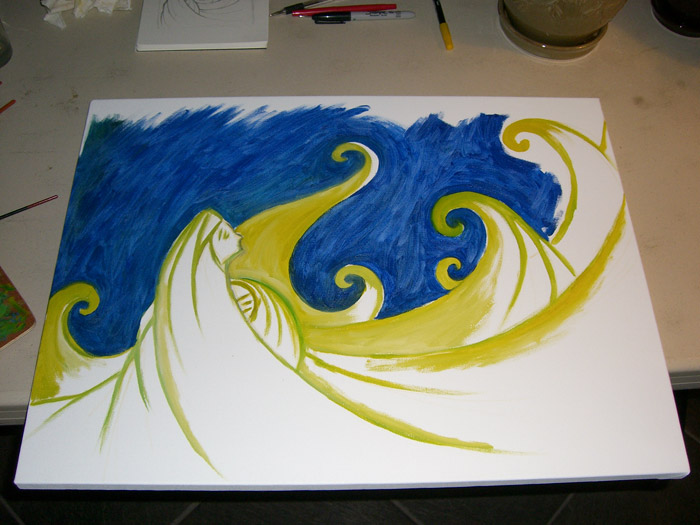 I got started and began painting the fist layer right on canvas, with no pencil drawings to guide me. I used light layers of paint for the initial sketch. The canvas is 24″ x 18″.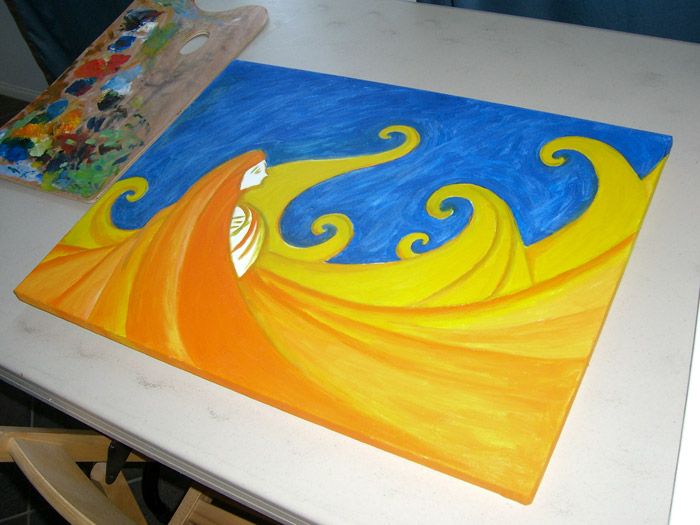 With the first layer of paint completed, I let the painting dry for a few days to add a second and third layer of paint. The second and third layers are for brighter colors, more details and better paint texture.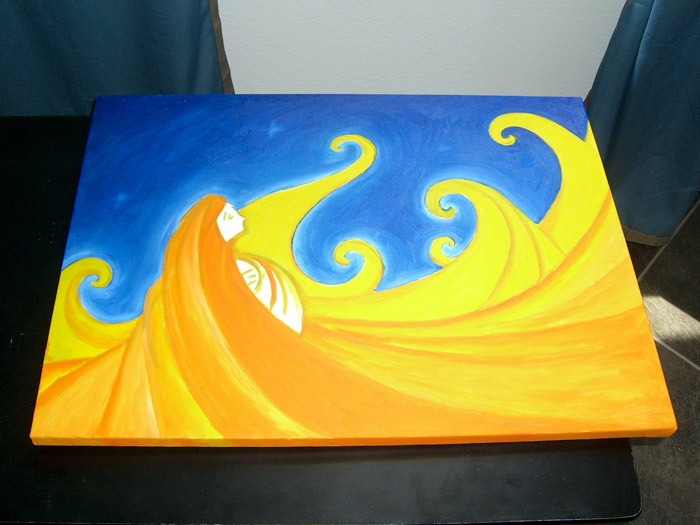 The next day of painting I worked on the sky, adding different shades of blue and giving the sky a light swirl effect along with some gradient effects and faded stars.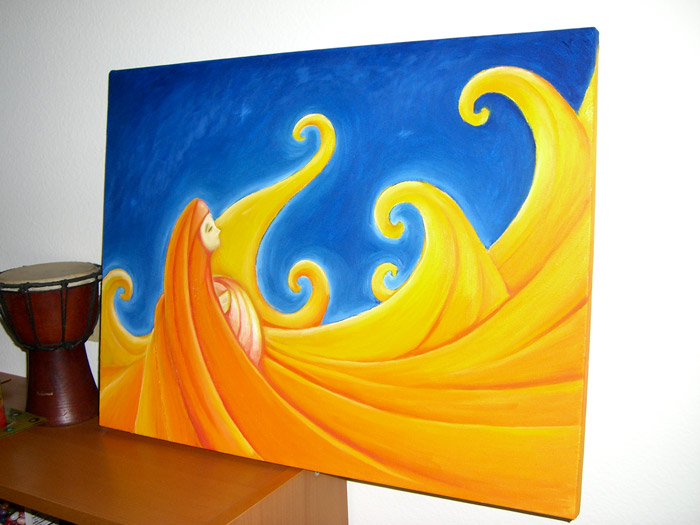 At this stage the painting was almost complete. I added more orange and red shades, and defined the lines. I also began sharing a few photos with friends for feedback. I felt it needed a bit more contrast, but I was getting closer to a final stage.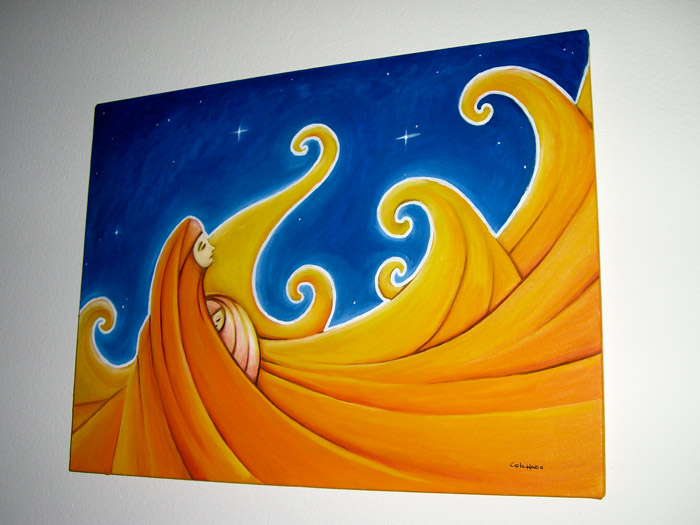 And here is the final painting. I added darker lines and a white border for additional contrast. It helps separate the colors, but also helps the painting pop-out.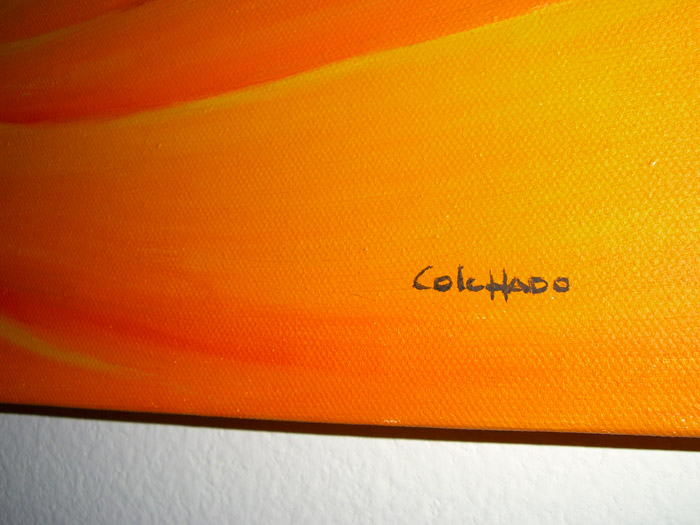 For the first time, I felt bold enough to add my last name to the painting.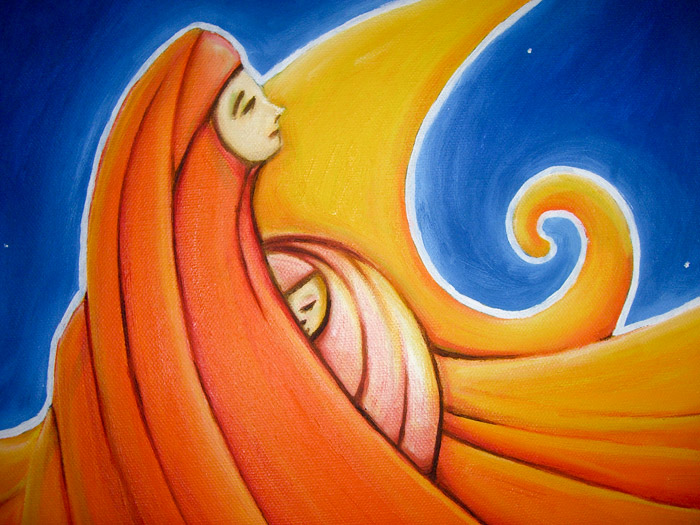 Here's a close up of the painting. I try to keep the shapes simple, but try to get details on the shading.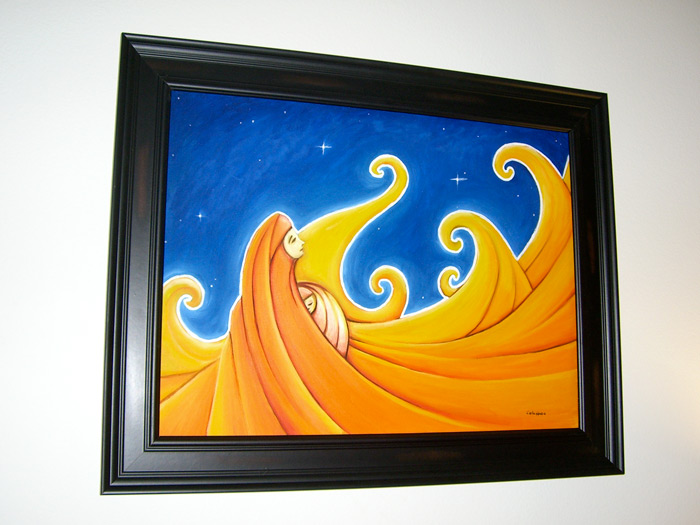 And this is the final piece. I was able to find a nice frame on sale, but still, the frame costs as much as the  materials used in the painting. Not a bad investment to make any room look colorful.
Hope you enjoyed the painting. Till next time.