Here's my tribute to the "Dia de los muertos" (Day of the dead) celebration. I decided to make a painting imitating the style and theme, which is popular in the Mexican culture. This painting, like my other paintings is colorful and with a simple theme. Day of the Dead is celebrated on November 1st in memory relatives and friends who have passed away. This holiday is celebrated not only in Mexico, but in different countries. (Not in Peru)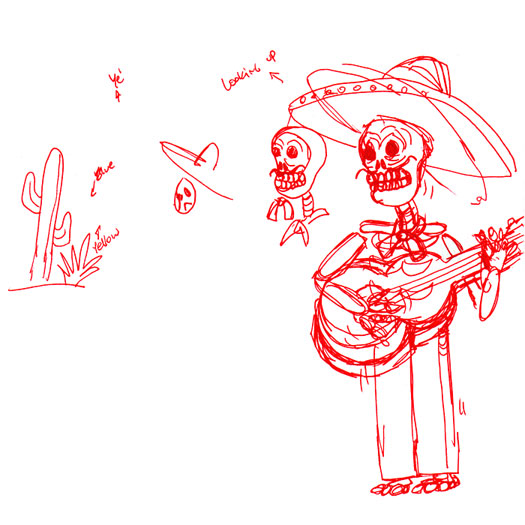 Sketch for the painting. I did a few web searches to follow the look and feel for this painting.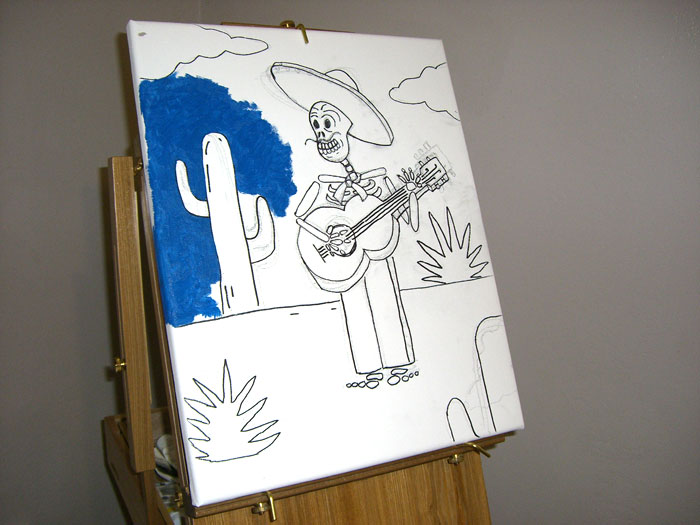 First I began with a pencil sketch, then outline with a Sharpie marker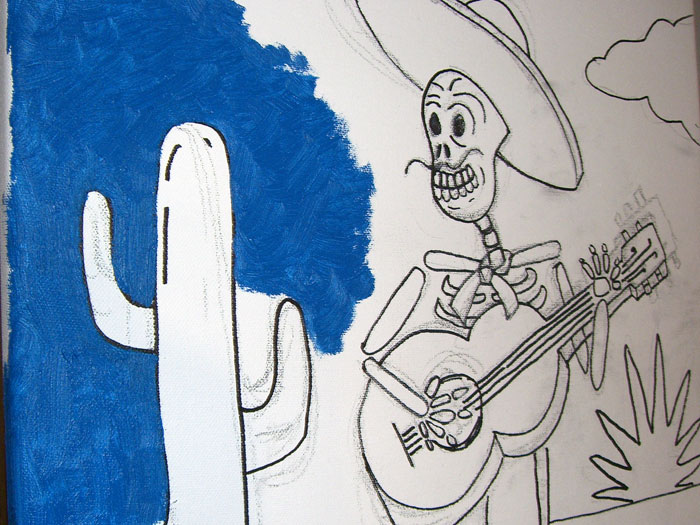 I apply a first coating of paint, usually flat colors at first.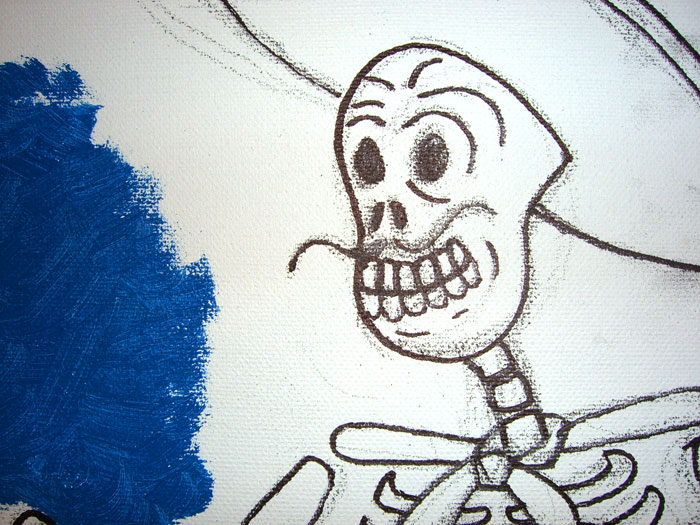 Close up of the face. I wanted the face to look funny and very cartoonish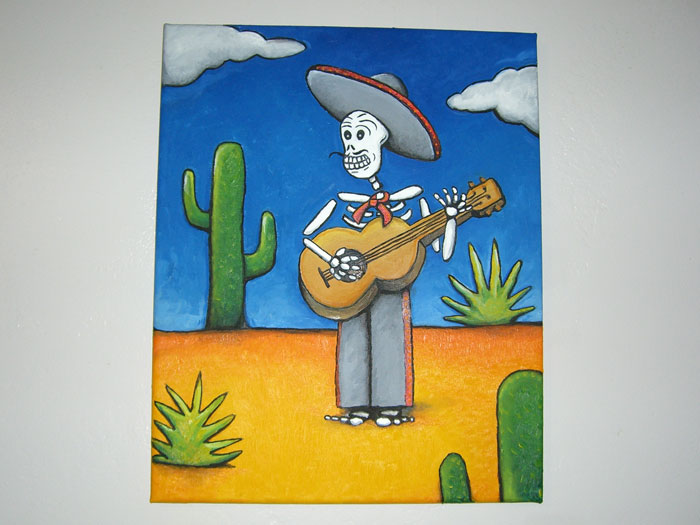 Here's the completed piece, with lots of bright colors.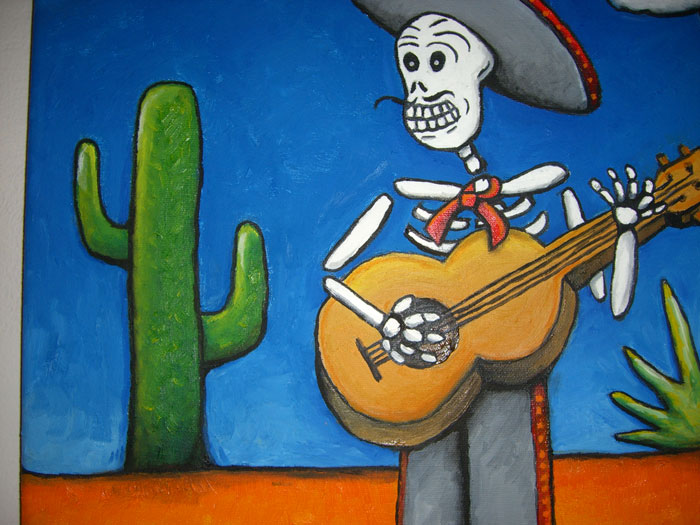 I attempted to blend some colors and use gradients to give the painting some depth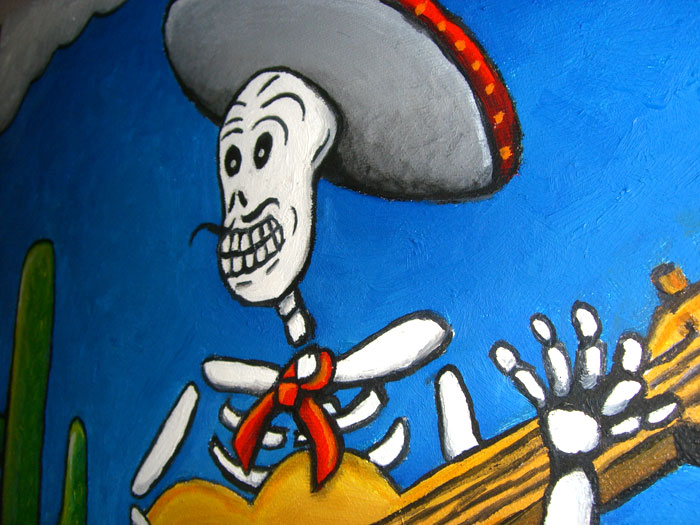 Close up – I'm not affraid to mess things up. I pile on the paint, I paint out of the sketched lines, and use different colors on top of other colors.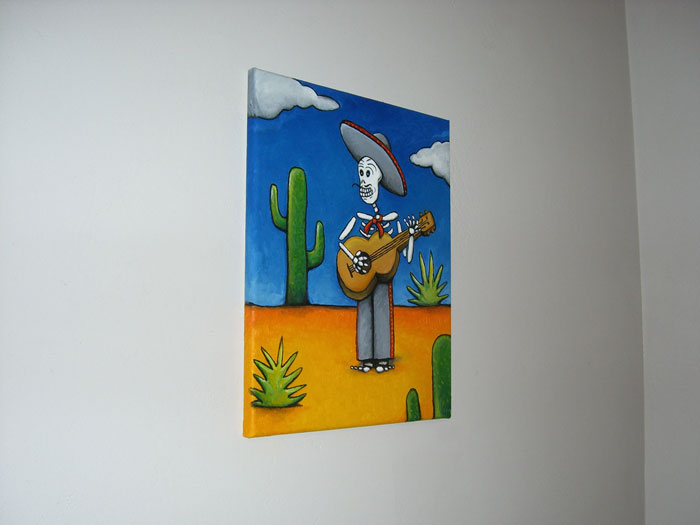 The painting completed. Being displayed on my wall.