FishEye makes yet another appearance in one of my paintings. This painting was started about a year ago, before I moved. It started as a quick sketch and turned into a larger piece (16″ x 20″). While sketching and outlining the drawing, I was undecided on the size of the "fish eye". I kept going back and forth on the canvas, and finally decided to make it much smaller than the original sketch. For this painting I wanted to use a single dominant color instead of using various colors. I still wanted to make it bright, but keep it within one color range. The final piece came out ok. I think it could have used other colors, but I'm still happy with the results.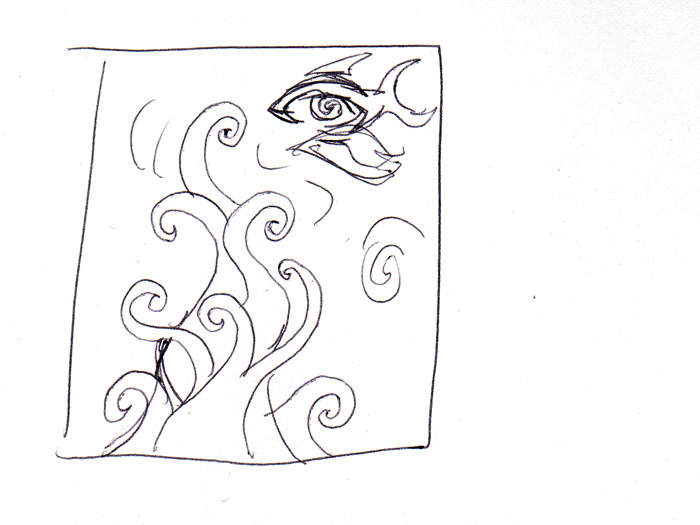 This is the original sketch for this painting.  It took only a few seconds to do, but the painting took over a year to complete (mostly because I needed to get back to painting)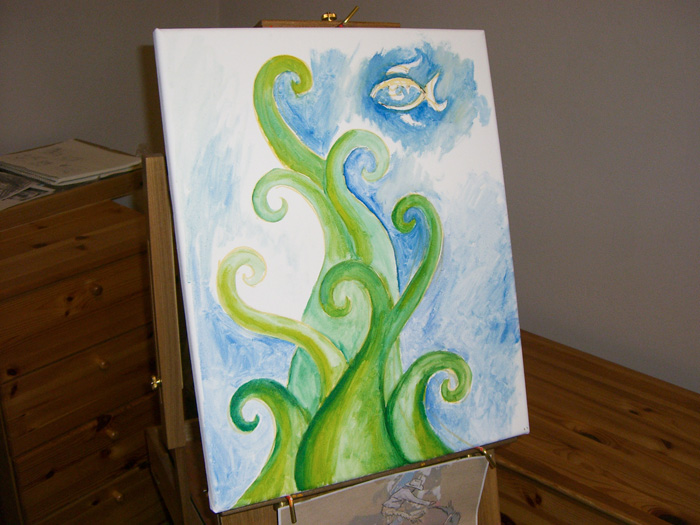 This is the first layer of paint on the canvas. This is where I decide where the objects are going to be placed and what colors will be used.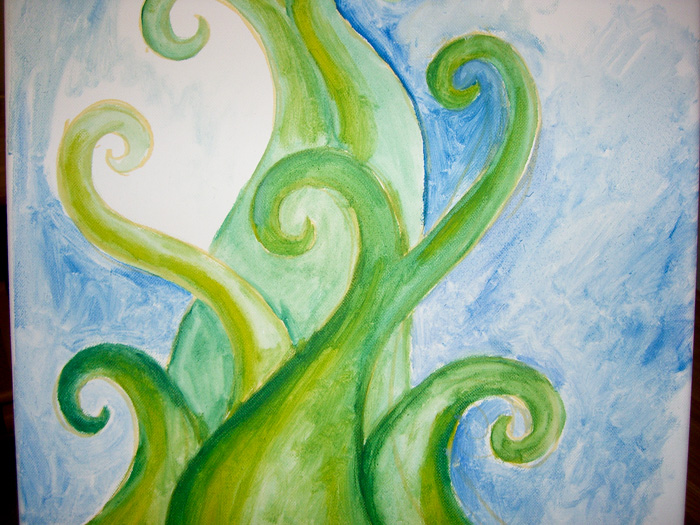 The first sketch looks a lot like watercolors, I try to use a light coating so the lines can be easily changes if I'm not happy with the placement. You can see some of the lines have been modified.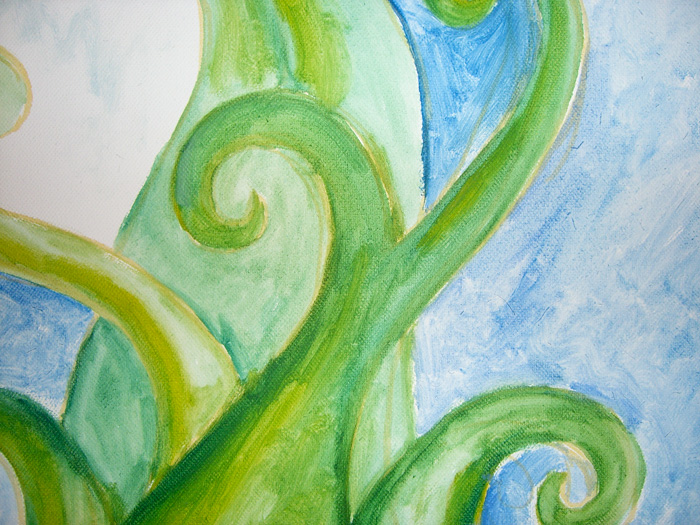 Close-up of the sketch. At this stage I dilute the oil paint as much as possible (with paint thinner) and begin to mark the lines and shadows.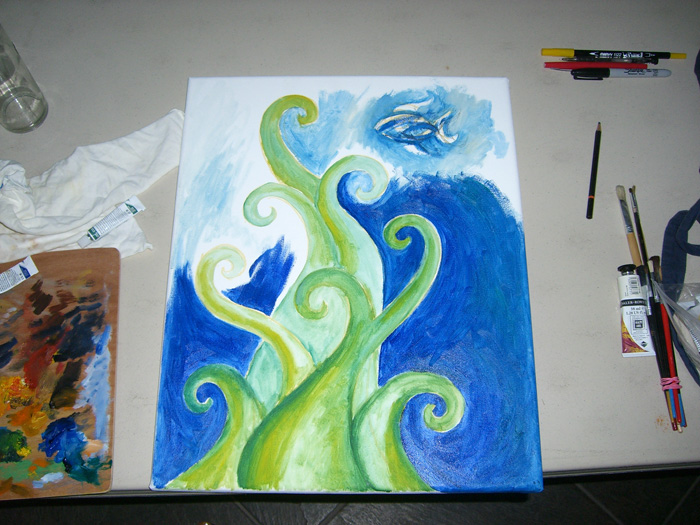 I began to apply a second layer of paint. I was still very undecided on the size of "Fish Eye".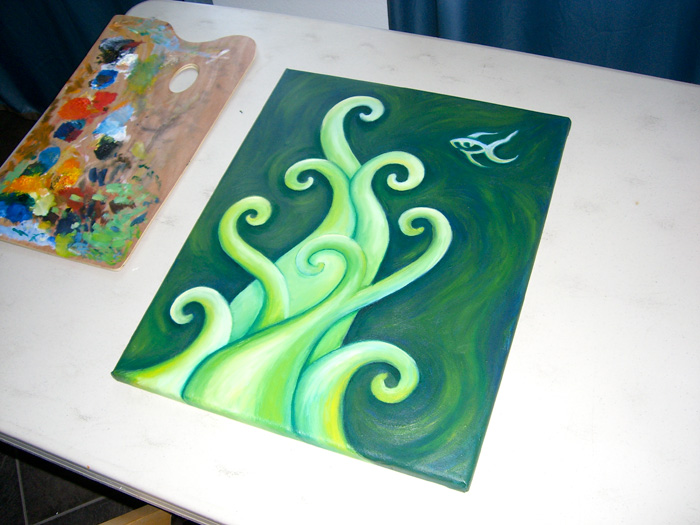 This is about the third layer of paint. I decided to eliminate most of the blue and use green as the dominant color for the whole painting.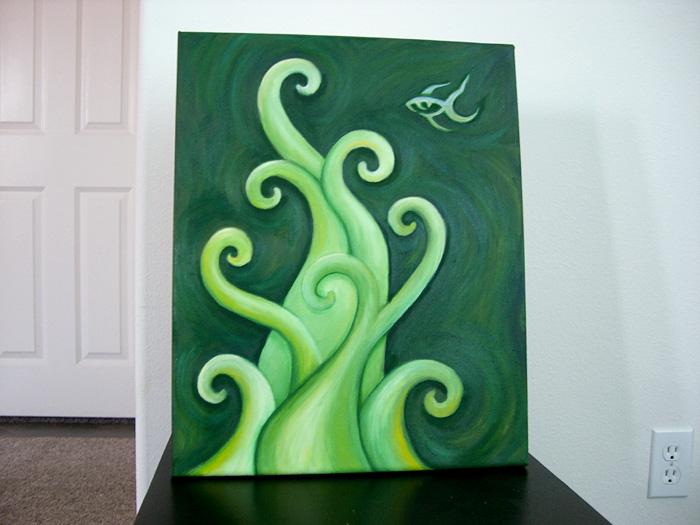 This is the completed piece drying up. It takes about 5 days to dry. I decided to use the swirl effect I used on my previous painting.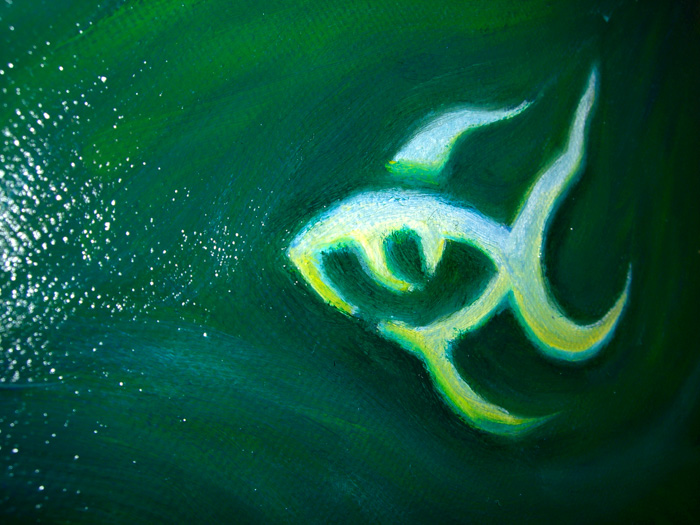 I added a coat of spray-on laquer to the painting. The glossy finish adds a nice gloss and contrast to the painting.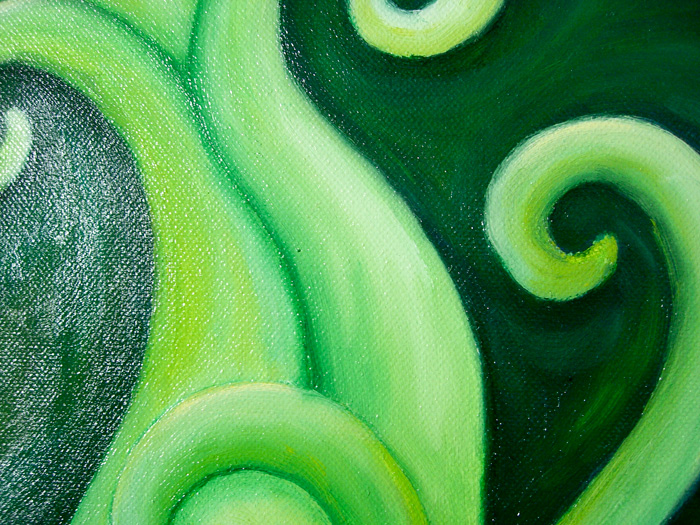 Another close up of the painting. This is one of the tentacles of the plant. Not sure what king of plan it is. I made it up.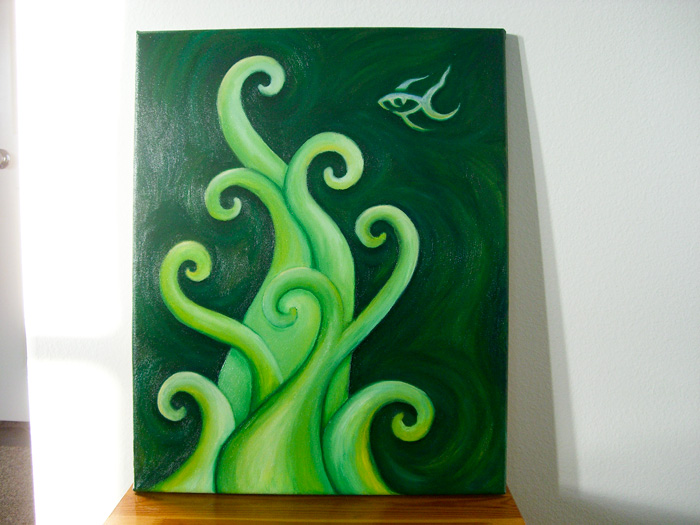 This is the final piece. I need to frame it and hang it on my wall. I think the size of the "fish eye" worked out. The painting will look good if placed in a room where the colors will complement the painting.
Hope you enjoyed the painting. Total hours spent.. hmm I have no idea, but if I had to guess, about 10 hours.